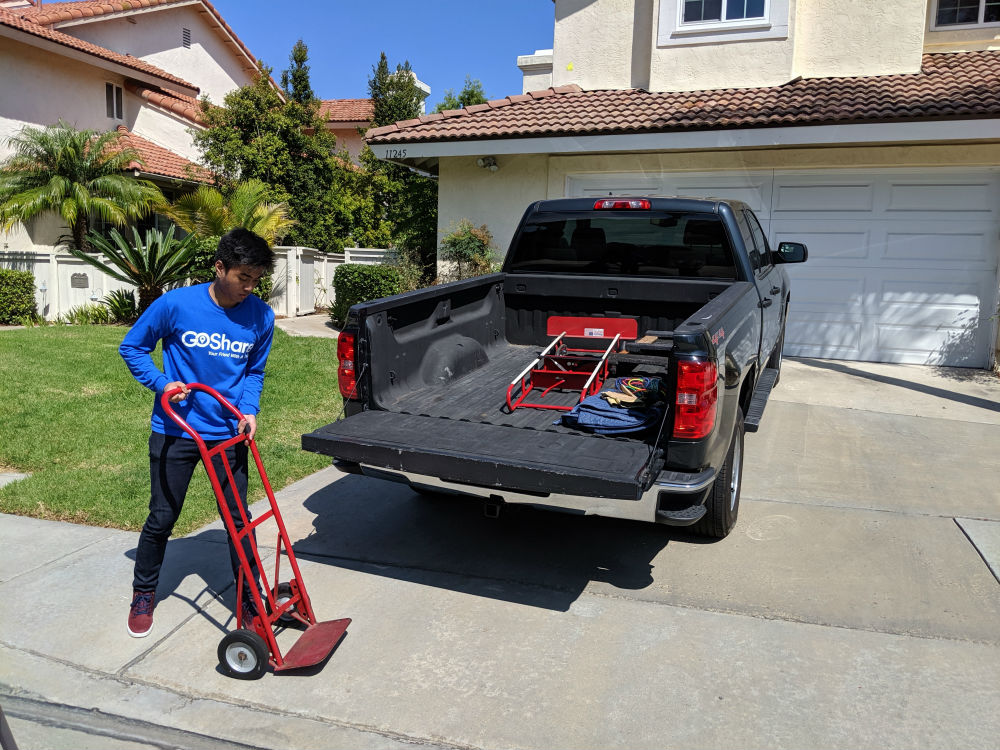 I Have a Pickup Truck and Need to Make Money
I Have a Pickup Truck and Need to Make Money
---
You've got extra cash parked in your driveway. Don't believe us? Look outside. Do you have a pickup truck parked there? Put it to work! You can make money with your pickup.
Every day, businesses and individuals in your community are looking for a truck to hire. There's the industrial parts company needing help with a last-minute hotshot job. Or, your elderly neighbor needing someone to deliver their new mattress from Costco. 
Finding Local Pickup Truck Jobs
There are lots of opportunities for a pickup truck owner to earn money delivering and transporting items with your truck, you just need to know how to find them. 
Some local truck owners advertise their delivery services on Yelp or Craigslist. These platforms are crowded with local entrepreneurs looking to create a delivery business or do some side projects for extra money. It can be a good place to start, but it's competitive.
Customers are also wary of hiring contractors from these platforms, because of scammers and fraudsters that have abused these listings in the past. 
The Easiest Way to Connect with Local Customers
There is a better, easier way to find projects for your pickup truck. GoShare connects local truck owners with businesses and individuals in their communities. 
When a customer has a request, they enter their pickup and dropoff addresses, requested pick up time, and item description into the app. Their project request is pushed out via GoShare's app to all local delivery professionals in the area with the right vehicle type. 
Review the project, and accept it if it's of interest to you. If it's not, just pass. Easy!
Let GoShare Handle the Details
When you accept a project through GoShare, it's covered by our cargo and liability insurance protection. This gives you extra security and protection for the work you do. In addition, GoShare handles the billing. Earnings are deposited directly into your account.
Have a question about the project or need assistance? GoShare has your back. Reach out to our customer service team. They are available from 6 am to 9 pm PST.
How to Sign Up with GoShare
Start the ideal side hustle and use your truck to make money. Download the GoShare app and apply to join our network of local delivery professionals. In order to accept projects through GoShare, you need to meet these basic standards:
Must be at least 18 years old

Vehicle should be less than 15 years old
Must pass a background check and driving history check

Must have an iOS or Android phone capable of running the GoShare Driver app

Must have a checking account to receive direct deposit payments

Must be able to speak English

Must have a valid license, registration, and insurance in the state that you are driving in

You must meet minimum state insurance requirements and be compliant with local laws
Additional Resources
If you found this article helpful, please check out our other posts for tips on earning money, working in the gig economy, and taking care of your truck.