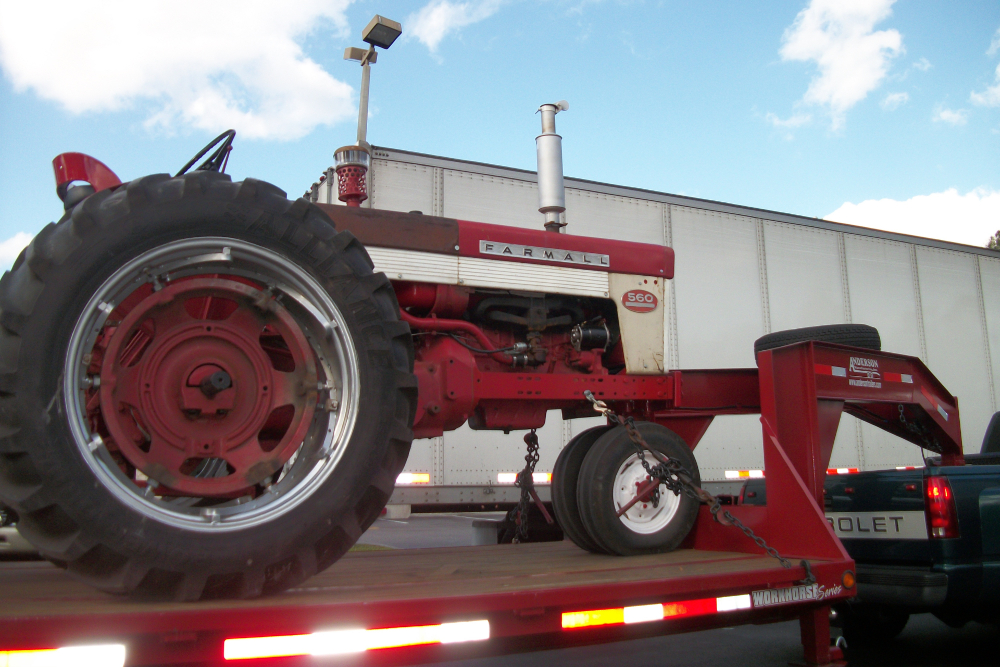 How to Start a Hot Shot Trucking Business
How to Start a Hot Shot Trucking Business
---
Are you looking for a job where you can be your own boss and work flexible hours with great pay? Luckily, hot shot trucking presents a great opportunity to achieve that goal. Just like opening any type of business, however, starting a hot shot trucking business requires diligent planning and smart investment of your time and money.
It's easy to feel lost and overwhelmed on where to begin. Luckily, we're here to guide you toward the least stressful path to owning your own hot shot business. 
Follow our step-by-step guide on how to start a hot shot trucking business below.
Own the Right Kind of Truck
Since hot shot trucking involves the transportation of time-sensitive loads, you're going to need a capable truck to get the job done. Hot shot loads typically require the use of a one-ton pickup truck, such as the Ford Super-Duty F-350 or Ram 3500. 
Hot shot loads can put a tremendous amount of stress on smaller pickups, which causes more wear and tear overtime. Because lighter-duty trucks limit your ability to take on heavier loads, you can expect fewer opportunities if you don't have a heavy-duty truck. 
Factors to keep in mind when choosing which pickup truck is right for you include hauling and towing capacity, fuel efficiency, and price. Standard, super-duty trucks are going to be your safest bet for hot shot trucking due to their powerful capabilities, but it's crucial to note that price and gas mileage aren't their strong suit. If you need help weighing the pros and cons of various truck models, take a look at our list of the Best Pickup Trucks of 2020.
Find the Right Equipment
As a hot shot trucker, you should consider investing in a 30 ft. gooseneck flatbed trailer to carry the loads. For many hot shot jobs, this trailer is a requirement for hauling loads. 
Gooseneck trailers got their name for their unique shape. The neck of the trailer extends over the tailgate of the truck and attaches to a ball hitch in the bed of the truck. Gooseneck hitches can carry around 30,000 pounds. Bumper hitches, commonly used for towing recreational vehicles, are limited in the weight they can carry, and not appropriate for commercial use. 
While many hot shot loads are no-touch freight, loaded with a forklift or other machinery, it is still a good idea to keep some basic equipment on hand. This includes the ratchet straps, bungee cords, stretch wraps, and dollies. 
Obtain Proper Documentation
Various hot shot trucking requirements must be met before you can start hauling. For one, a United States DOT (Department of Transportation) number and MC (Motor Carrier) number must be obtained. The DOT number and MC number are used for receiving permission from the state and federal government to haul freight. 
A CDL is a requirement if you are transporting hot shot loads exceeding 10,000 pounds. Even though a CDL isn't always required for hot shot trucking, you should consider owning one if you plan on tackling heavy loads.
Another necessary action to take before starting a hot shot trucking business is to acquire the right type of insurance. Some customers and businesses refuse to give out hot shot loads to truck drivers who don't own cargo and liability insurance. Insurance can easily hike up the start-up costs of a hot shot trucking business, so it's important to do your research and reach out to a commercial insurance broker for your best options.
Incorporate Your Business
While not required, there are many benefits to incorporating your business. Most sole owner-operators categorize their business as a sole proprietorship. But, there are benefits to incorporating as an LLC in some cases. 
We recommend using resources such as LegalZoom and consulting with an accountant and attorney to make an educated decision on business registration for your trucking company.
Prior to incorporating your hot shot business, pick a unique and creative name. This might not seem like an important step in the start-up process, but a good name can lead to greater awareness and success of your business.
Find Hot Shot Loads
As an owner-operator, you're responsible for setting your own schedule and acquiring reliable work. Once your hot shot business has been formed, it's time to find customers who can provide you with hot shot jobs. 
A traditional method to finding freight is to search load boards, which are a source for transportation professionals to post jobs for hot shot drivers. Unfortunately, load boards are filled with competitive hot shot truckers who are constantly undercutting each other for work.
Nowadays, you can easily find hot shot loads through new tech services such as GoShare. GoShare is an app that connects individuals and businesses in real-time with local truck and van owners. Services like GoShare do not require a large gooseneck trailer and tend to focus on smaller, last mile delivery projects. These are the perfect way to supplement your schedule as you build and grow your business. 
Additional Resources
Looking for more information about ways to grow your business? Check out these additional posts from GoShare.