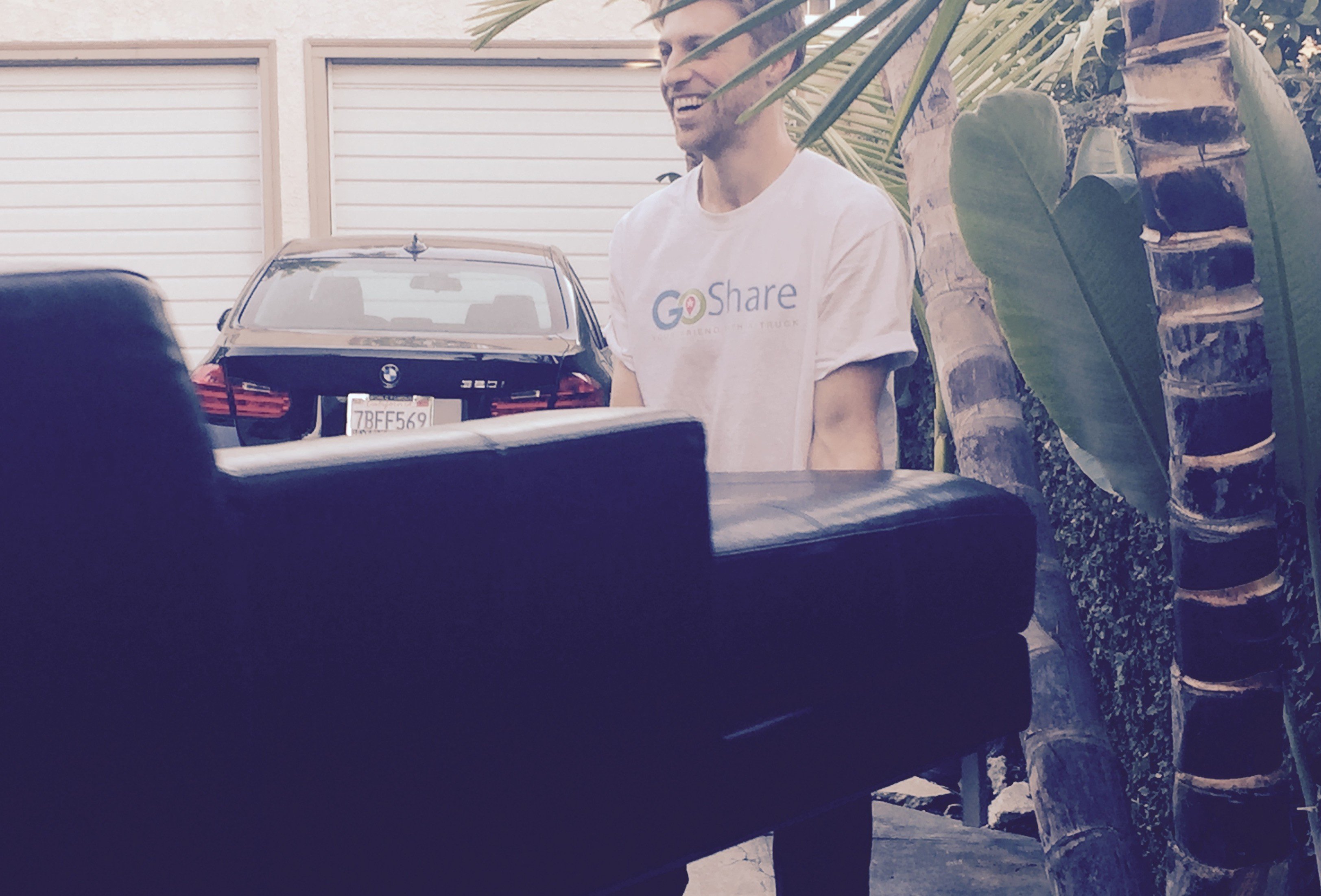 How To Move Furniture
---
Need a couch moved to your new apartment? Buying a new sofa from IKEA or Costco? Hauling a table for a friend? Transporting furniture can be difficult, especially if you don't have truck or van. So what do you do?
Tying it to the roof of your car and praying it stays there has a fairly low success rate. So your next option is finding furniture movers. One of your friends may have one, but do they have tie downs, blankets and tape to make sure your new couch stays in place and doesn't get damaged? Even if they do, do you really want to push the boundaries of your friendship and pester them into helping you? Maybe, but probably not.

Then next alternative would be to rent a truck. You can rent one from Uhaul, Penske or one of the other large truck rental companies, but then you are stuck finding one of their locations, going to pick up the truck, doing your move, returning the truck, then finally going home to enjoy relaxing on your new couch. Plus, now you still have to find someone to help pick up your furniture and put it into the vehicle. Even if the truck comes with a ramp, two people makes the job much easier and saves you on medical bills when you blow out your back.
The next alternative would be hiring a moving company. That can be costly, very costly. Not to mention they usually give you relatively long pickup and delivery windows. Just moving one couch in a large moving semi-truck seems like a waste of space and money as well.
Ok, so now what? If only there was some way to rent a truck or driver on-demand, like an easy to use app. Oh wait, there is! GoShare! GoShare is the perfect solution to moving, hauling and delivering furniture. It's simple to use, cheap and convenient. With a couple of clicks on the GoShare website, iPhone or Android app, you can have a truck and driver where you need them in 30 minutes. GoShare works by connecting drivers who have a truck or van with people & businesses who need help moving, hauling or delivering large items. So next time you need to move your couch, think of GoShare.