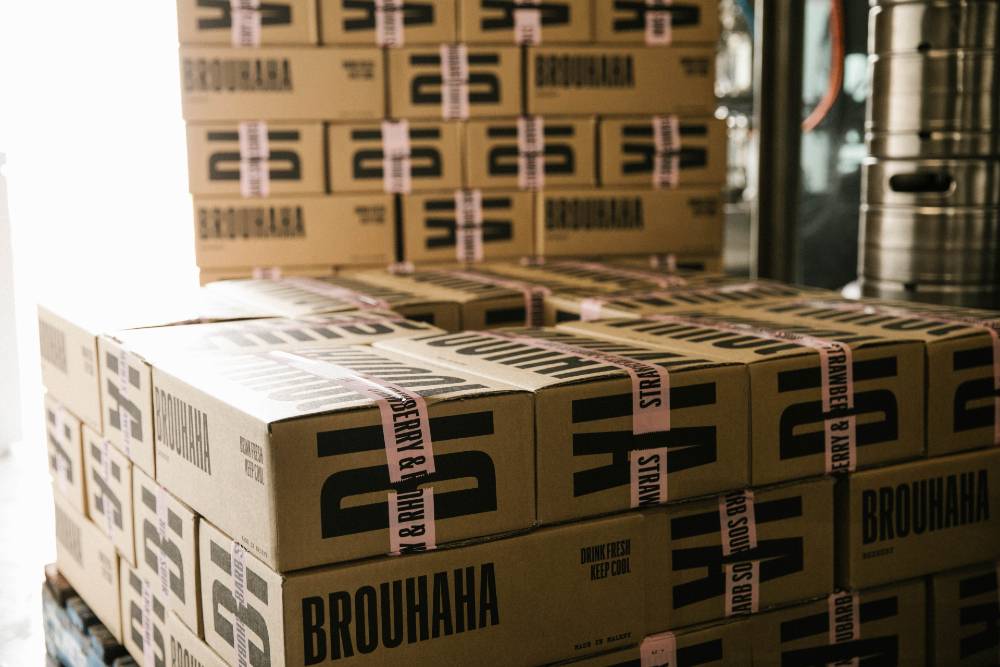 How to Find Pallet Delivery Driver Jobs
How to Find Pallet Delivery Driver Jobs
---
Do you own a truck or cargo van and feel like you could earn some extra money by utilizing it as more than just a daily commuter vehicle? Pallet delivery is a great source of income for many truck and van owners looking for part-time or full-time work. You may be wondering, where do you look for these types of jobs?
You might think the easiest method to finding a pallet delivery driver job is to simply apply for a traditional driver or warehouse position near you. However, these types of jobs limit you to a rigorous schedule with long hours. 
GoShare is Your Solution for a Pallet Delivery Driver Job
GoShare offers a unique platform for local delivery drivers to connect with people and businesses who need help with moving and delivery. Using the GoShare app, you can find local delivery projects in your community. Pallet shipping or delivery is just one of the many services that GoShare's Delivery Professionals can fulfill through the platform. 
GoShare onboards delivery drivers who own pickup trucks, cargo vans, or box trucks. You can also help with labor on projects or become a courier with a regular car, such as an SUV or sedan. Depending on the type of vehicle you own, you will have access to projects that fit your capabilities. If you're a box truck owner, expect to see higher-intensity work involving items such as a large bulk of wooden pallets or warehouse equipment of hefty size and weight.
Often times, project requests on the GoShare platform involve furniture delivery, pallet delivery, and apartment moves. Whether you own a truck or van, you can find an array of unique jobs that fit your work needs. If you decide to specialize as a pallet delivery service, you have the freedom to accept only those kinds of jobs. 
Take a look at our top reasons to join GoShare's network of delivery professionals:
Industry-Leading Hourly Wages
GoShare pays one of the highest hourly wages in the delivery driver industry. Completing pallet delivery driver jobs on GoShare and earn an average of $42 – $67 an hour, plus 100% tips. Most companies net their drivers $10 – $15 an hour, or even less after gas and vehicle maintenance. Plus, you can expect to see your hard-earned money quickly, arriving in your bank account through direct deposit on a weekly basis.
Flexible Scheduling
As a pallet delivery driver on GoShare, you can be your own boss with the ability to work where you want, when you want. If you have a jam-packed Monday during the morning and afternoon, you can choose to take up pallet delivery work with GoShare in the evening. Or, you may want to save your evenings for relaxation, in which case only accept pallet delivery driver jobs that come through during the day.
Help Out Your Local Community
Since local project requests come from people and businesses within your vicinity, there's a sense of community involvement when working with GoShare. You can help out fellow neighbors across your street and build positive relationships with small businesses or big retailers.  
Quick Onboarding
Applying with GoShare is short and easy! Simply fill out the application and complete a set of straightforward steps, including a vehicle inspection and background check. This quick screening check before gaining access to jobs on the app is required to ensure that only high-quality professionals are using the app. This maintains the reputation of the service, and ensures you are working with equally motivated and professional contractors.  Most delivery service professionals are active on GoShare's platform in as little as two weeks from starting from their initial application.
If you're looking for a flexible gig as a pallet delivery driver where you can make great money on your own time schedule while helping out your local community, apply to join GoShare now!