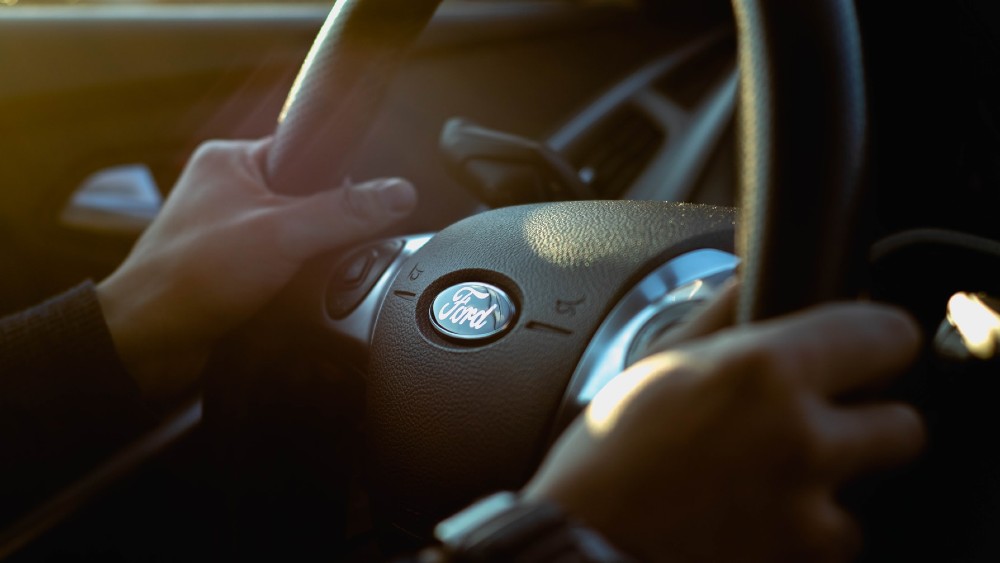 How to Buy a Used Pickup Truck
How to Buy a Used Pickup Truck
---
Buying a used pickup truck is a great way to save money. Used vehicles have much longer lifespans than they did several decades ago. And, most new vehicles lose 30% of their value in the first year of use. So, a used pickup can offer a lot of value with a reduced price and a long life of work ahead.
Unfortunately, buying a used pickup truck is never an easy task. With highly customizable features varying from cab models and bed lengths to engines and carrying capacities, it can be difficult to assess the quality of your potential future truck. 
The used pickup truck market can be an opportunity to land an incredible deal. However, for those that are new to trucks or vehicle buying, they may be unable to distinguish between a real deal from an abused and overpriced five-year old truck. It's important to avoid being blinded by flashy cosmetics and instead factor in all of the negative and positive aspects of the used pickup truck in question. 
Follow these suggestions and guidelines when starting your vehicle search to get a good deal on a used pickup truck and avoid bringing home a lemon.
Decide on Your Used Pickup Truck's Intended Use
Are you looking for a heavy-duty off-road workhorse or a casual family joyride on the streets? Depending on your intentions, you may want to narrow your search down to small versus large cab and bed sizes. 
Generally, a smaller truck cab and bed is less expensive than large models. If you're only going to use the pickup truck for family road trips and recreational cruising, a larger cab and smaller bed is ideal. But, if you are a delivery professional and plan on hauling junk, delivering furniture, or moving construction materials on a consistent basis, you can't go wrong with a longer bed. 
Determine Whether You Want a Gas or Diesel Engine
Most heavy-duty pickup trucks have diesel-based engines. Diesel engines tend to provide superior performance for long-distance towing. But, for around town driving, a gas engine is likely the better bang for your buck. 
While diesel engines are more fuel efficient, they are also more expensive to maintain and repair than their gas counterparts. So, if you don't need the hauling power, you should look for a pickup truck with a gasoline burning engine for lower annual maintenance costs. (Learn more on whether gas or diesel is right for you here).
Keep a Lookout for Any Recalls Issued on Specific Models
As vehicles age, unexpected performance and safety issues may occur. Some are so serious that the manufacturer may have to issue a recall. While used pickup trucks are known for their longevity, there are still several active recalls on various truck models including those affected by the Takata Airbag Recall and GM Power Assist Brake Recall. 
Prior to purchasing the vehicle, you should search the make and model to understand if it is subject to a recall. And, if so, how fixable is the issue and how comfortable are you with the manufacturer's remedy. If you are considering a recalled used pickup truck model, ask for proof that the previous owner had any affected parts replaced or repaired prior to purchasing the vehicle.
Consider Resale Value
If you intend to resell this vehicle in the future, take into consideration the overall resale value of your purchase. A high resale value can help reduce the overall cost of ownership. Plus, any money recouped from selling your vehicle can go towards your next pickup truck. See our post here for information on which used pickup trucks consistently have the highest resale value. 
Some features may ruin a truck's resale value including out-of-date tech, worn out aftermarket accessories, and lifted suspensions. If you intend to resell your vehicle in the future, be wary of any vehicle that shows signs of poor maintenance or which features unpopular modifications.
Pick Models with A Reliable Safety Record
We suggest narrowing your search down to two or three pickup truck models that fit your interests and hold a reliable driving safety record. For example, the Toyota Tundra has not undergone a redesign since 2007, so the 2007 models and beyond have been reliable and subsequently perfected throughout the years. 
If you're interested in a used heavy-duty pickup, the Ford F-350 has never fallen below average in terms of reliability ratings since 2011. In contrast, the compact Honda Ridgeline is a solid pick if you're looking for some versatility. It has received countless above-average or perfect reliability ratings, despite the Takata airbag recall dragging it down for the previous generation.
Decide Where to Shop for Your Vehicle
One of the big decisions when buying a used pickup truck is whether or not your purchase should come from a private seller or dealership. There are pros and cons to both options, so carefully assess which one is better suited for you.
A key benefit to purchasing your used truck from a private seller is their intimate knowledge of the vehicle. You can inquire about the truck in greater detail compared to a traditional dealership since private sellers know the ins and outs of the vehicle being sold and they aren't dealing with hundreds to thousands of vehicles per year. Still, it is wise to do your research and not take their word for granted since you may encounter those who are manipulative and deceitful.
When interacting with a private seller, there is more room for negotiation as well. Dealers are primarily concerned with profit, which isn't always the case when it comes to private sellers. Frequently, private sellers want to sell their old vehicle as quickly as possible, which provides them with the funds to purchase a new one. In turn, they're often more open and willing to negotiate with you as opposed to sales agents at dealerships.
Working with dealerships holds fewer risks for customers, since they offer an array of protective measures for your used pickup truck. They provide warranties, trade-in options, and certifications of professional inspections. Dealers care about their reputation and long term relationships in the community. 
A dealer will make a greater effort to resolve any potential problems you encounter during and after your purchase. Whereas, you won't be able to get any kind of warranties or support from an individual seller. Plus, most dealerships offer financing options and handle all of the paperwork, taking away a lot of the stress that goes into buying a used pickup truck.
Obtain a Comprehensive Vehicle Report and Other Documentation
Regardless of how new the used pickup truck looks or how reputable the seller is, it's vital to obtain a comprehensive report that includes a complete background check, showing the used pickup truck's previous ownership, past accidents, repair history, and more. This can be done through a website like Carfax, which provides a reliable service for documented vehicle reports. 
If you are purchasing from a dealer, this report may come standard as part of their used vehicle sales process. If you are purchasing from an individual, you may need to pay for this report on your own.
In addition, make sure to check on the type of title that the used truck possesses. You should be looking for a truck with a clean title, which shows that there is no history of critical accidents or damage. A salvage title indicates that the vehicle underwent serious damage and was written off as a loss due to the cost of repair being too high. A rebuilt salvage title is placed on a truck when appropriate repairs were made and it was inspected by professionals. 
Vehicles with salvage titles and rebuilt salvage titles can be more difficult to insure and are at a higher risk for high maintenance costs. And, because they can be difficult to insure, you may not be able to use a vehicle with a salvage title for certain gig platforms or contract work. If the pickup truck you are considering has either of these titles, this should set off a warning sign in your head to reconsider purchasing it. 
Check for Any Damage or Missing Parts
It is a good idea to get a full inspection of the used pickup truck before making a purchase. It may seem like a hassle at the time, but undetected issues could create large and unexpected expenses in the long run. It's worth your time and investment to be thorough up front.
A dealership may be able to provide this paperwork to you for a used pickup truck on their lot. If you are buying from an individual, such as on Craigslist, we suggest getting a professional safety and emissions inspection from a local mechanic. 
If you are doing the inspection yourself, take care to be complete and check every detail. Make sure that you are inspecting during broad daylight and with the truck elevated so you can view the undercarriage. Any leaks, structural rust, and contaminations are enough evidence to be concerned. 
Take a look under the hood and make sure that the state of the engine oil and other fluids are healthy. Check the brakes, tires, and other essential parts to ensure that they are in working condition and highly functional. If you suspect work must be done, ask a mechanic for estimates on how much repair work would cost. 
A comfortable driving experience should be a top priority as well. The same amount of detail and care you put into inspecting the truck's exterior should be carried over when you look into its interior sections. Ensure that no loose or broken parts are present as you go through and access the space in the driver's cab and passenger area. Make sure that the chairs, seatbelts, window levers, and other features work as intended.
Always Go for a Test Drive
When buying a used pickup truck, it's extremely beneficial to take the vehicle out for a test drive. This allows you to get a true feel for the truck before you potentially make it your own. 
Keep an eye out on its electronic functionalities, making sure that the radio, Bluetooth connectivity, GPS, as well as the air conditioning system are working properly. You should run it through typical scenarios on the road, both at local street speeds and highway speeds. 
Examine the headlights, brake lights and turn signals. Pay attention to its acceleration and braking performance, as well as the steering mechanism for any control issues. Odd noises and unusual vibrations can be worrisome, so look out for those inconsistencies.
Searching for that perfect used pickup truck is time-consuming and difficult. While there is never a guarantee that you won't encounter any problems, following our suggestions can minimize risk and help you buy a used pickup truck at a strong value, that will last you for many more years to come.
Additional Resources
Check out these other helpful articles to get more information on pickup truck performance, maintenance and care.
Opportunities for Truck Owners
GoShare offers opportunities for pickup truck, cargo van, and box truck owners to earn extra income helping individuals and businesses in their communities with on-demand moving and delivery projects. If you are interested in earning extra income doing part-time or weekend projects, visit www.GoShare.co/Drivers to learn about our program.