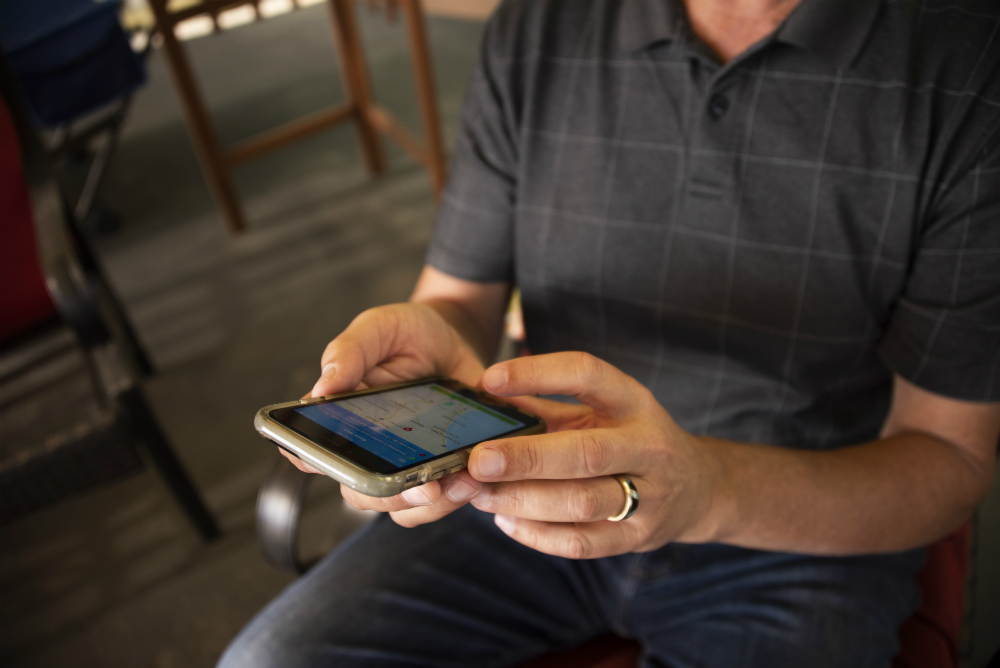 How On Demand Delivery Services Help Businesses
How On Demand Delivery Services Help Businesses
---
Every year, consumer expectation for quicker, more affordable delivery grows. In a 2017 survey by Deloitte, more than half of shoppers said "fast shipping" was two days or less. Only 35 percent felt 3-4 day shipping was fast, down from 42 percent in 2016 and 63 percent in 2015. In a period of two years, the number of consumers that felt  3-4 days was fest fell by almost half! Some call this the Amazon-effect, with Amazon Prime's two-day shipping options redefining consumer expectations. 
It's not just ecommerce retailers that are feeling the need to improve the speed of their performance. Local retailers are also feeling pressure to offer same day delivery services. Whether it's a piece of furniture or a new big screen TV, consumers are looking to retailers to help them get these items home, and to do so quickly. If an easy, affordable solution isn't available, retailers risk losing the sale to online retailers that offer ship-to-home options.
At GoShare we've provided a quick, affordable solutions for businesses everywhere to adapt to the increased pressure to provide on-demand delivery services. Here are a few ways we've been helping others out:
Big Box Retailer
While big box retailers often have perfected their supplier-to-store supply chains, they may have a challenge in adapting to on-demand logistics. Large items, such as furniture or large electronics, may not fit in a consumer's car. Traditional delivery fleets are expensive to maintain, and often take 3-5 days or more to deliver. Further, they can require customers to wait during lengthy, multi-hour delivery windows for their delivery. Retailers risk losing the sale to online competition which can provide faster delivery.
GoShare has partnered with retailers like Costco to offer their members affordable, on-demand delivery. GoShare gives Costco customers access to a fleet of delivery professionals with the proper vehicles and equipment to help get large, bulky items delivered same day. Customers are referred to the GoShare app where, in less than a minute, they can hire a delivery professional. Professionals can be scheduled in advance, or arrive in less than an hour. All drivers are licensed, insured and background checked.
Mom and Pop Stores
Small, independent stores are in a situation similar to big box businesses. For many small retailers, owning a fleet of delivery vehicles is simply not an option. Delivery vehicles and drivers are expensive to maintain, and taxing for the budget of an independent business owner. Similar to large big box stores, small businesses can find the support they need in GoShare's platform. Simply refer customers to GoShare's app and they'll be able to find a local delivery professional to get that perfect piece from the store to their living room. This allows small businesses to focus more on doing what they love rather than worrying about the logistics of delivery.
Logistics Companies
It might come as a surprise that even companies that specialize in logistics might need the help of another logistics company. Even somebody like UPS might have a need for an on demand fleet like GoShare's. Despite having a sophisticated logistics system there are times when even UPS suffers from irregular demand. High overhead costs, such as vehicle tax, vehicle registration, insurance and the salaries of drivers, still need to be paid even if demand is low. But, not having those assets on hand means that when demand surges, they may not be adequately staffed to fill customer needs. GoShare works with traditional logistics companies to provide overflow service during surge times, ensuring that deliveries are made without having to incur unnecessary cost and overhead in non-peak times.
GoShare is known for providing on demand delivery for both businesses and consumers. With our fleet of delivery professionals we can help you get your items delivered quickly and safely at an affordable cost. Learn more and see if GoShare is a great fit for your business. Get an estimate and book now online.