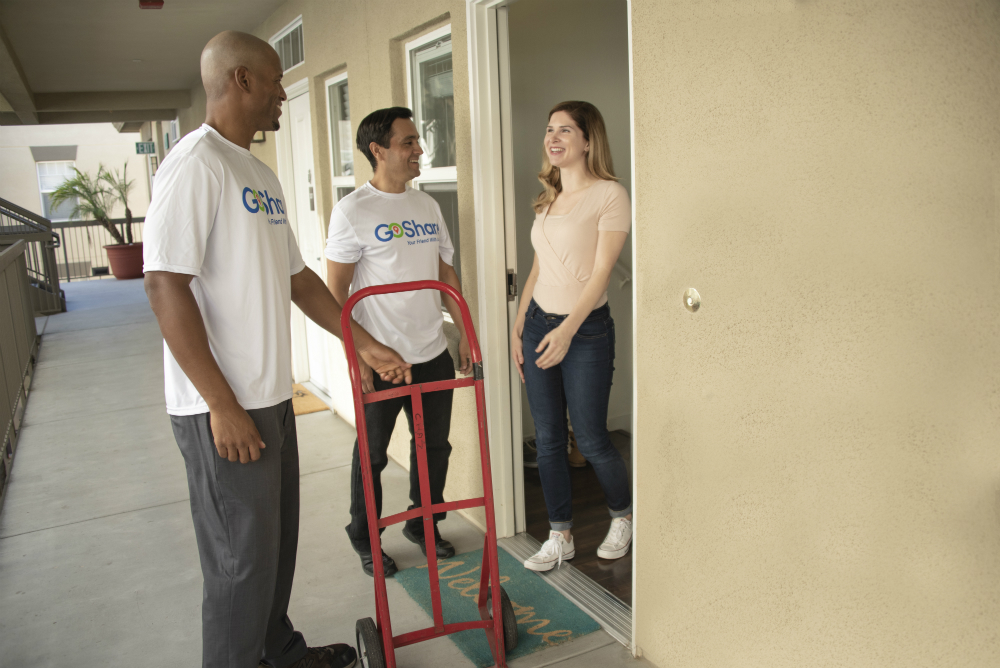 How Much to Tip Your Movers
How Much to Tip Your Movers
---
It is common to tip your waiter after eating at a restaurant or your bellhop at a hotel, but should you tip your movers?
Tipping is not required, but it is customary to tip the members of your moving crew as a way to show your gratitude for a job well done. This is especially true if they go above and beyond to ensure that your items are safely protected and carefully handled. If they carry each piece exactly where you want it to go, including winding stairs. And, if they go out of their way to protect your floors and clean up after the job is done.
Moving can be expensive, and budgeting additional funds for tips may feel burdensome. But, remember, professional movers do difficult and often backbreaking work. So, if you wouldn't hesitate to tip the pizza delivery person, you should also consider giving a little extra something to the hardworking movers that are bringing your items.
While when and how much to tip your mover is up to you, it can be helpful to have some guidelines. Below are recommendations from various etiquette guides for common tipping practices and how much to tip moving professionals.
How Much to Tip Your Mover
Moving.com

suggests tipping based on the amount of time spent. For projects that are around 4 hours, a $10 tip. For a full day (8 hours) they suggest increasing the time to $20. Similar to other guides, for difficult projects with heavy pieces, a steep lot, or stairs, the suggest increasing tips up to $40.

Tipping.org

suggests for a one person job, tipping $20 – $50 for large and difficult moves, or $10-20 for small moves. In the instance of large moving crews, subtract $10 from the suggested tips for the solo mover for each crew member.

If you are moving an apartment or household's worth of furniture,

Today.com

recommends tipping the members of the moving crew $20-30 per person, and up to $40 for very large or complex jobs.

RealSimple.com

suggest tipping 5 – 10% of the total moving bill. For long-distance moves, where the crew loading and unloading your items will differ, be sure to remember to split that money in advance and tip both crews on the day of service.

Consumer Affairs

also recommends using a percentage to calculate your tip. They recommend tipping 5-10 percent of the total bill for cross-town moves and 15-20 percent for a long distance move.

When a customer provides a tip to a delivery pro on GoShare, the average tipping amount is $10.61.

Tips of $20 and $25 are common on difficult projects.
Tipping Your GoShare Delivery Professional
On the GoShare platform, the decision to tip a moving and delivery professional is always up to the customer. While GoShare professionals are always grateful for tips, they never go into a project expecting a tip from the customers. If tipping isn't in your budget, you will still enjoy the same courtesy and service as any other customer.
You may add a tip to your final payment after the project is complete. You may also tip your GoShare delivery professional with a cash tip. Whether you tip them through the app or give them a cash tip, GoShare delivery professionals keep 100% of their tips.
Need to Book a Project?
Need to book a furniture delivery or moving project? Use GoShare's website or apps to connect with thousands of local delivery professionals. It only takes about a minute to enter in your project details and get a free estimate. Book your project from the estimate page and it will be sent out to our network of moving and delivery professionals, all who are background checked and covered by GoShare's cargo insurance policy. Most projects are accepted in less than two minutes. Find a delivery pro on demand, even for last minute projects. Delivery pros can arrive within the hour. Click here to give it a try.
Looking for more tips? Check out these articles: