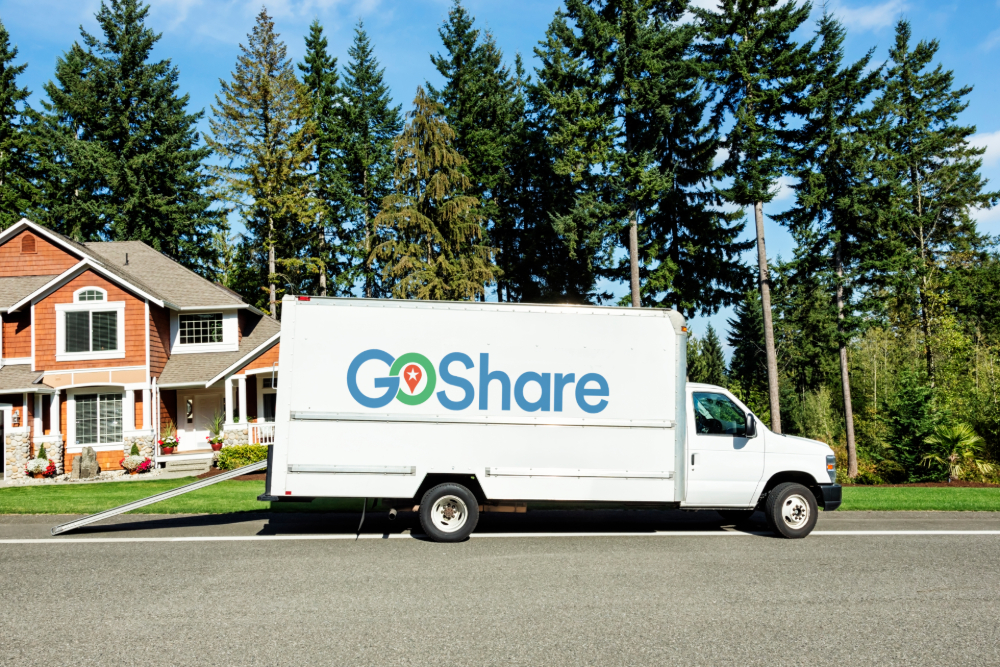 How Big of a Moving Truck Do I Need?
How Big of a Moving Truck Do I Need?
---
It's an exciting time in your life. Maybe you're actively preparing for an upcoming move after a recent home purchase. Perhaps you're moving into your first apartment. Or, maybe you're about to move in with a special someone. 
No matter the reason, before you can plan your move, you need to decide – what size moving truck do you need? It's a difficult question to answer due to the variety of factors that are involved in handling a move. However, there are general guidelines to follow that can point you in the right direction for seeking the best moving truck. 
Whether you're interested in renting a moving truck or hiring a service, here's some essential information to help you decide on how big of a moving truck you need for your move.
What Types of Moving Trucks Can I Choose From?
Moving truck rental companies host an array of vehicles available for rent, including pickup trucks, cargo vans, and box trucks. These three types of moving vehicles are capable of hauling your possessions and sufficient enough for all kinds of moving duties.
Pickup Trucks 
Pickup trucks hold widespread appeal due to their versatility. They are flexible on- and off-road workhorses capable of taking long road trips or engaging in heavy-duty hauling work. For small loads, a pickup truck or cargo van work perfectly fine. With an open bed that typically varies from five to eight feet in length, pickup trucks supply the muscle and space to handle local moves with ease.
Cargo Vans
Cargo vans offer many of the benefits of box trucks, but with smaller available cargo space. And, unlike pickup trucks, your items aren't exposed to the elements. Since your items are kept tidy and covered in the interior room of a cargo van, you don't have to worry about potential damage from rain or snow.
Box Trucks
Box trucks are the most common type of vehicle for a majority of moves. Although a box truck is the costliest vehicle to rent, it's still much cheaper than hiring full service from a moving company. Box trucks come equipped with a ramp or liftgate and contain substantial cargo space to store a large number of items in their enclosed space. Since box trucks vary greatly in size, the right choice of box truck will depend on the type of move that you're preparing for.
Which Moving Truck is Right for Me?
With a wide range of truck sizes to choose from, how do you know which moving truck fits your moving needs? An unfortunate outcome is finding out that your moving truck doesn't have the carrying capacity and space to accommodate your belongings. You're then left with unfeasible options to choose from, calling for multiple trips or a second rental truck. 
Avoid making this mistake by picking the right size of moving truck. The number of rooms in your old and new home, as well as the quantity and size of the items being moved, play an immense role in deciding which moving truck matches your demands. Take a look at your four moving truck options below:
Large Pickup Trucks (8 ft.)
If you're conducting a small-scale move or needing delivery of a few bulky pieces of furniture from Costco, then large pickup trucks are your go-to choice.
While truck space is an issue for larger moves, pickup trucks are ideal for moving into a small studio apartment or college dorm. If you don't have a lot of furniture and are primarily moving boxes, a pickup truck may be a reasonable option. A pickup truck can hold twin and full-size mattresses, as well as home improvement supplies such as lumber. If your move involves more than a small, single room worth of items, it's wise to consider your other moving truck options instead.
Cargo Vans (9 – 11 ft.)
If you're preparing for a small move but don't want to fork out extra money for a box truck, then renting a cargo van may be your answer.
Similar to pickup trucks, cargo vans are perfect for a small move into a studio apartment or college dorm room. A cargo van's enclosed space allows for stacking, which is helpful for transporting a lot of moving boxes. Additionally, a nine-feet cargo van is capable of holding up to a queen mattress with a box spring. 
Pay close attention to the length of the cargo van when you rent it. Compact cargo vans only have about five-feet of cargo space and are generally more appropriate for small deliveries, not moves. But, sprinter vans can be longer than small box trucks. They are an ideal hauling vehicle for large, bulky items. 
Small Box Trucks (10 – 12 ft.)
Small box trucks are most effective when dealing with small apartment moves. If you're preparing for a move into a one-bedroom apartment, 10- and 12-foot sized box trucks can fit your needs. 
With proper organization and packing, a small box truck can fit a multitude of items, including queen, full, and twin mattresses. Unfortunately, a king-size mattress is unable to squeeze into its enclosed cargo space. As a general rule, you should not rent a small box truck if you're moving more than five sizable pieces of furniture, such as sectionals and coffee tables, or more than 50 moving boxes.
Medium Box Trucks (14 – 17 ft.)
A 14- to 17-feet box truck is the most common choice of rental vehicle, given the number of people who frequently require help with standard mid-sized apartment moves.
Medium-sized box trucks can handle two- to three-bedroom apartments and one- to two-bedroom small homes. A notable advantage to this medium box truck compared to its smaller counterpart is its ability to fit king mattresses inside. We recommend choosing a larger truck option if your move exceeds 1,200 square feet of living space.
Large Box Trucks (20 – 26 ft.)
Whether you're getting ready for a move into a two to three-bedroom apartment or a three to five-bedroom house, 20-plus-foot moving trucks have you covered. 
Due to their stellar carrying capability, large box trucks support heavy items such as washers and dryers. In addition to carrying hefty loads, large box trucks have the ability to tow a trailer if needed. Large box trucks hold upwards of 1,600 cubic feet of space, which is plenty of room to accommodate all of your boxes and furniture items during a big move.
Additional Resources
If you found this article to be helpful, check out other posts for moving help and tips.