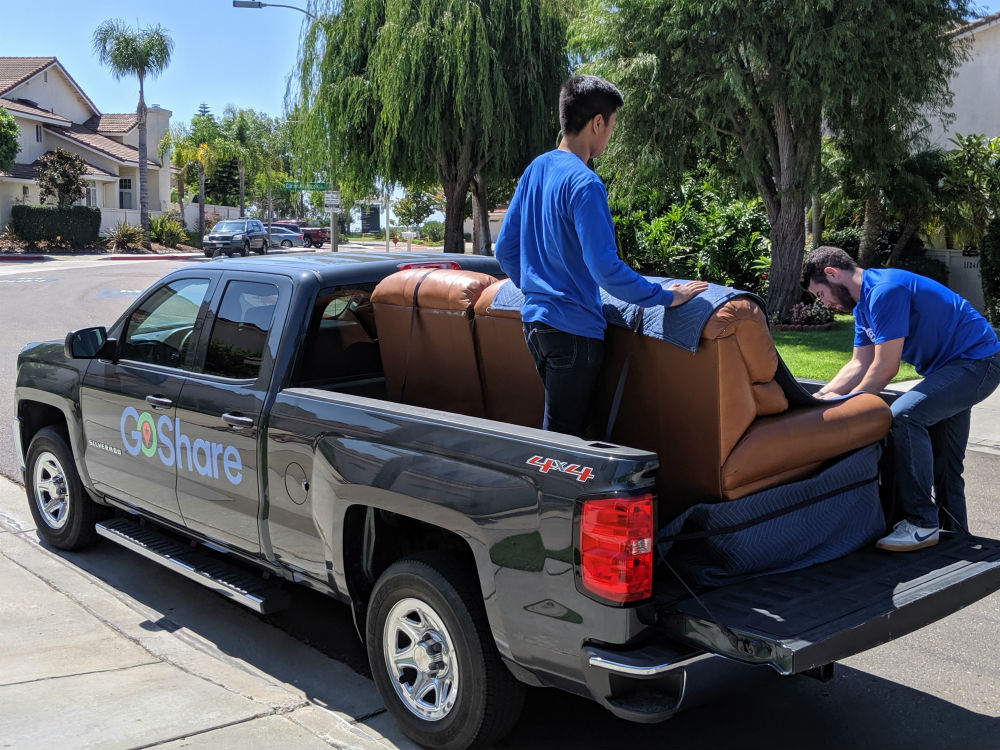 Hire Someone to Pick Up and Deliver Furniture
Hire Someone to Pick Up and Deliver Furniture
---
Do you need to hire someone to pick up and deliver furniture? In the past, when a retail store didn't offer delivery services, it could be a major inconvenience. 
You would have a few options. The first would be to call a friend with a truck and offer them gas money, and perhaps pizza, to help you out. 
If this didn't work, you hire someone off Craigslist or Yelp. This route is risky. If the item is damaged, these online contractors are known to disappear without a trace. You are left holding the bill. 
Or, if you felt up to doing the heavy lifting, you could rent a truck. This generally meant leaving the store where you were purchasing your items, filling out a stack of paperwork, driving back, doing all the heavy labor yourself, and then returning the vehicle (don't forget to refill the tank!). 
GoShare Makes Hiring Delivery Professionals Simple
Fortunately, there is an easier way. Download GoShare! GoShare is like having a Friend with a Truck™ in your back pocket. 
Simply use the site or app to enter your project details. Select a vehicle type for your project. You may pick a pickup truck, cargo van, or box truck. 
Put the pickup and drop off locations, requested pickup time, and details about the item. Delivery pros can arrive within the hour, so you can put in your request and finish up your shopping.
The delivery pros will do all the heavy lifting. They will load, transport, and unload the item. Just tell them where you want it to go. When they are done, pay in the app. 
More Reasons to Love GoShare
In addition to being convenient, there are many benefits to using GoShare's system.
Unlike when you use Craigslist and Yelp, you can feel confident in the quality of the professional you are hiring. All delivery professionals available on the GoShare app must pass strict background and driving history checks. Their vehicles must pass safety inspections. In addition, they maintain high peer and customer reviews for the projects they complete through GoShare.
Every project is covered by GoShare's cargo and liability policy. So, you can rest assured that your items are covered in the case of an accident.
Ready to give GoShare a try? Download the app here, or visit our home page to get a free estimate.
Additional Resources
Was this information helpful? Check out these other posts and resources for moving and delivery projects below.