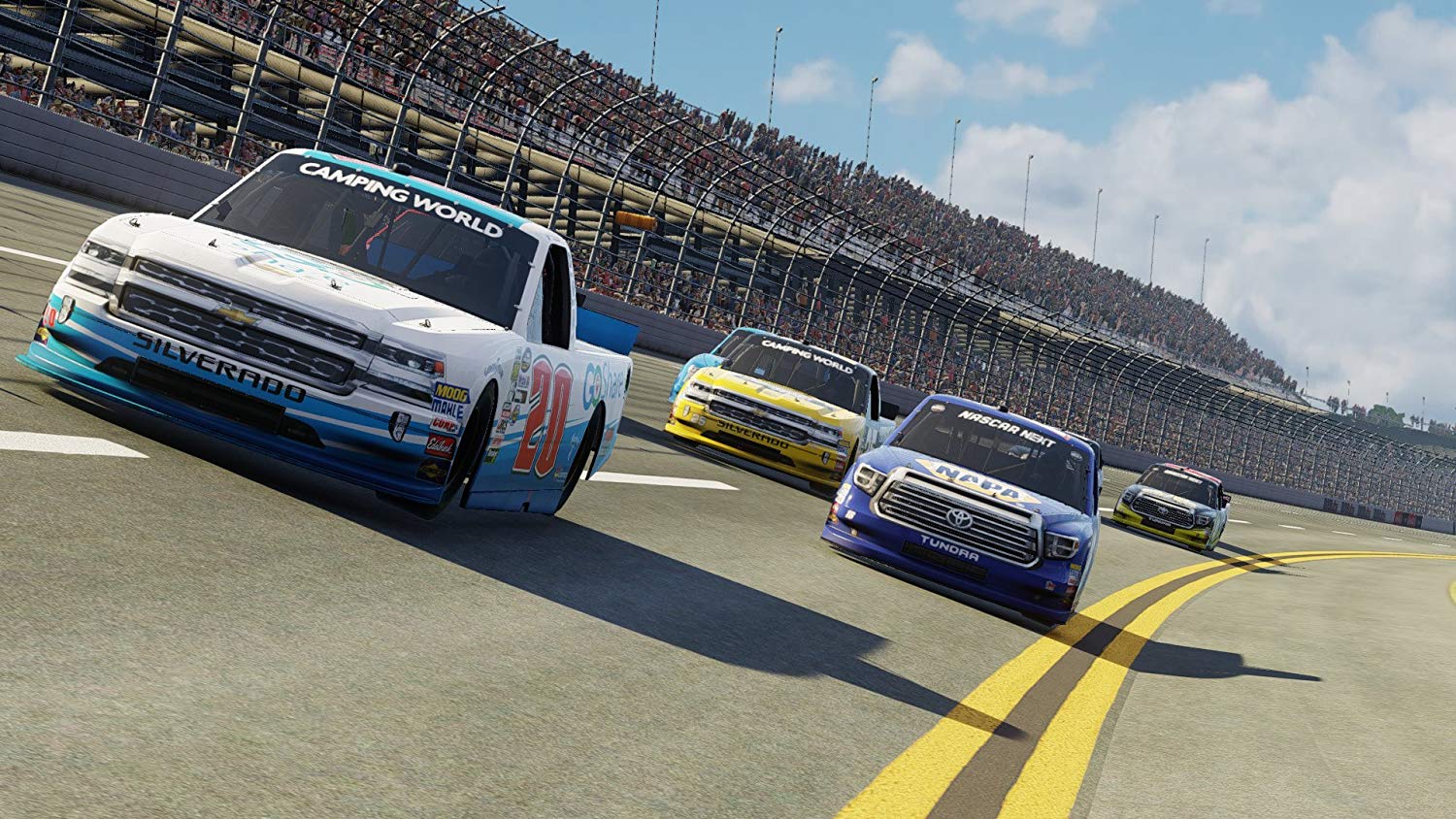 No. 20 GoShare Chevy Silverado in Nascar Heat 3
No. 20 GoShare Chevy Silverado in Nascar Heat 3
---
Since 2016 GoShare has sponsored drivers and race teams as they compete in some of the most well known and historic racetracks in the United States. Nascar has been a strong fit for our message and mission, with Austin Dillon acting as GoShare's spokesperson. While these racers speed down the track, GoShare infuses new speed and convenience into the moving and delivery industry.
It was our honor to sponsor driver Tanner Thorson in the NASCAR Camping World Truck Series during the 2018 season. And now, we can relive that excitement and fun anytime with the Nascar Heat 3, available for PS4 and XBox One. Take your turn driving around the track as Tanner Thorson in the No. 20 GoShare Chevy Silverado.
Here are a few of our favorite highlights from the game.