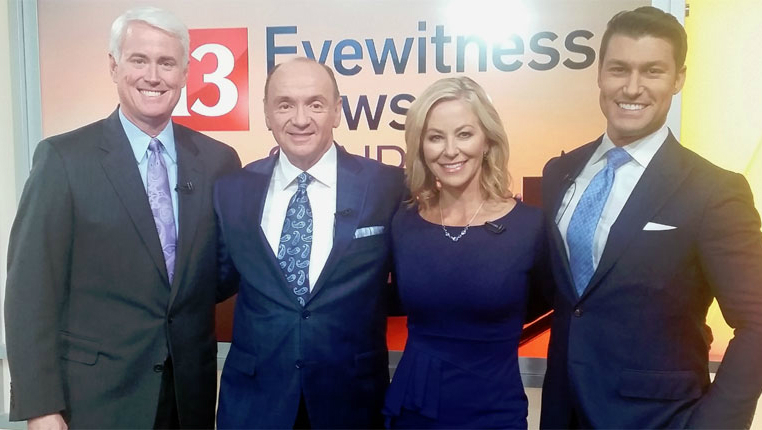 GoShare featured on WHTR, NBC Indianapolis
GoShare featured on WHTR, NBC Indianapolis
---
GoShare was honored to be featured on WHTR, NBC 13 in Indianapolis. The team highlighted GoShare's app for viewers and let them know about the company's recent launch in the Indianapolis area.
Ben Hill: Calling themselves Uber for Moving, a new app has just launched here in Indy that wants to make moving big items just a little bit easier for you.
Julia Moffitt: Our Meredith Juliet is in studio with us this morning and they're looking, Meredith, for drivers right now to participate.
Meredith Juliet: Yep, so it's called GoShare. That's the app name. And, they actually have a need right now, as you said, for people to sign up as drivers to help. It's the scenario where you're at Best Buy. You pick out that TV, you take it outside, and there's just no way it's gonna fit in your car. That's where this new platform is hoping to come in. Basically, by connecting you with someone nearby that has a bigger vehicle, a truck, and SUV, whatever that may be. And really, anyone can sign up to drive. It's just like signing up for Uber. If you have a pickup truck, you can sign up to help move big items, boxes, and TVs. You can make up to $62 an hour. If you have a box truck, obviously that's super helpful, you can make up to $71 an hour. And, if you have an SUV or a minivan, you can actually try to sign up as well. This is more for small boxes or parcels. You can make up to $33 an hour.
Christian Hastings: You kind of go to that side hustle thing. The drivers can just clock in and clock out whenever they want and we'll send notifications out when jobs are available.
Meredith Juliet: Now, if you drive a car, you can actually sign up to be a helper and to move parcels and things of that nature. Something I wish I had known about when I moved to Indiana just a couple months ago! I hate moving, so I would love to hire someone to help me with that.
Ben Hill: I can't even say how many times we bought a couch and we've gotta, you know, get it from Ohio over here, and I'm like, what are we gonna do? And, you rent something, maybe like a u-haul. I don't need to be driving those things. You don't want me in the road behind the u-haul, trust me. So, it would be easier to borrow a pickup, if you could, I guess.
Julia Moffitt: Or, if you are always calling your friends. Your friends can now say, no call GoShare. Not me.
Meredith Juliet: I'm done driving your couches around town.
Ben Hill: Carl, stop asking to use my truck!
—
UBER® is a registered trademark of Uber Technologies, Inc.  Use of third-party trademarks or registered trademarks does not imply any affiliation with or endorsement by such third-party.