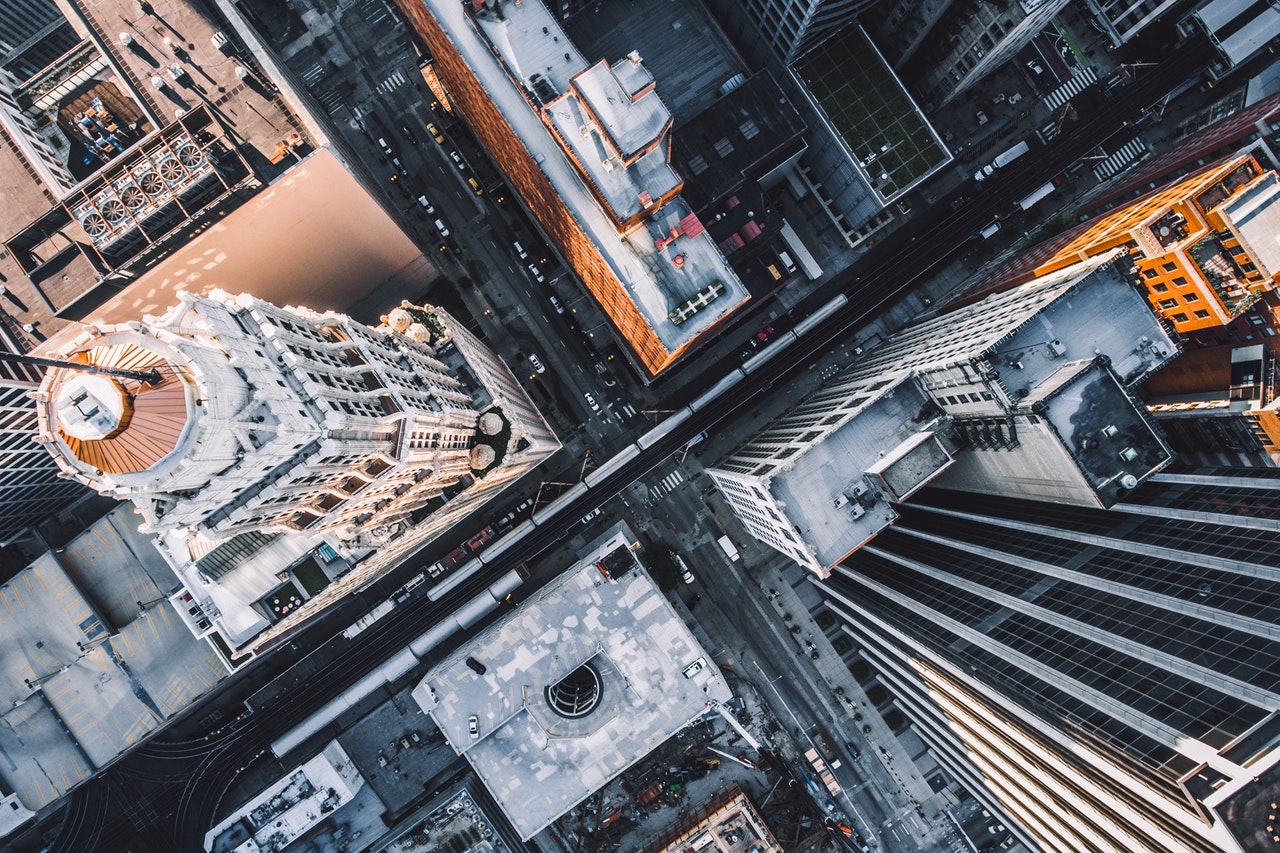 GoShare CEO Shaun Savage on WVON 1690 AM
GoShare CEO Shaun Savage on WVON 1690 AM
---
In celebration of GoShare's launch in Chicago, GoShare CEO Shaun Savage spoke with legendary Chicago journalist Dorothy Tucker WVON 1690AM, the Talk of Chicago.
Hear the entire interview by visiting WVON. A transcript of the interview can be found below.
—
Host: Dorothy, welcome to the show and I hear you've got a good one for us today.
Dorothy Tucker: That's right. Good to talk to you and hello WVON and family, great to be here this morning as always. Today, there are a lot of companies that say, describe themselves as "Uber Like," "Uber Like," and in the sharing economy that we have today, there are a lot of companies that are indeed Uber-Like. And, this one is a company that focuses on moving and being able to get things from one location to the other with an app. The app is called GoShare. And, joining me this morning is Shaun Savage, the CEO and founder of GoShare. Good morning Shaun, how are you?
Shaun Savage: Good morning, I'm good. Thank you for having me.
Host: Hi Shaun, how are you?
Shaun Savage: I'm good.
Dorothy Tucker: In describing GoShare, it is an opportunity, it sounds like, for people to… if they have a… they need something moved at the last minute or they can schedule it. It sounds very intriguing that you guys would come up with something like this, but explain a little bit more to me about GoShare. 
Shaun Savage: Sure. So, we wanted to make it very easy for people to either move or deliver or haul large items when they need it. Basically, access a truck, and not only just a truck but also someone to help you with the lifting because it usually comes with those types of jobs. And yeah, the goal was just to make it easier to access a truck when you need it. 
Dorothy Tucker: So your vision when you say "access a truck when you need it," is it regional, is it local, is it a…  you know, are you going to cross country with this? And when I say, are you talking from Chicago to Los Angeles or is this just an opportunity for people who have to go from Schaumburg to Chicago or vice-versa?
Shaun Savage: So, currently GoShare is available in about 25 different U.S. cities, from California to New Jersey and in between. So, we were very excited to launch the service in Chicago just a few weeks ago. We had a lot of demand coming from the market before we even got there, so… Yeah, we see it as an international opportunity actually. We think that the type of service that GoShare provides with moving and last-mile delivery on demand can be used in most major cities around the world. 
Dorothy Tucker: I guess what I'm asking you though is not so much – and I posed the question the wrong way, I'm not asking what you offer nationally or internationally – what I'm asking is what's the advantage for people in Chicago when they need a mover? Why should they use GoShare as opposed to just going down the street and hiring U-Haul to take their… to deliver from one location to another?
Shaun Savage: Yeah, sure. It's a good alternative to truck rental because, first of all, we come to you. It's much more convenient. So, instead of having to go out and rent a truck, we send a truck to your door. And, not only do we send the truck, we also send one or two delivery professionals who can help you with loading and unloading.
Host: So I'm a little curious Dorothy. I was just curious where this idea came from. Did you and your partners decide… or see any trends of how transient people are? Are they more transient today and, you know, they're getting offers of different jobs since the economy is so good? Sometimes, we just don't have the time to deal with some of these issues. What were some of the things behind it that made you want to do this?
Shaun Savage: Yeah, I think I saw there was somewhat of a transient major of people's movements these days. Even in my own personal experience, I've probably… you know, since I graduated college in 2006, I've probably moved close to ten times.
Host: Wow!
Shaun Savage: And, so yeah, seemed like something that was happening on a regular basis. You were looking for a new apartment or, you know, you're either upsizing or downsizing but either way you're moving around. And, not sure if it was a generational thing, but what we learned pretty quickly is that…  not only are people moving around a lot for job opportunities and other reasons, there was also a big business opportunity in the retail space. 
Dorothy Tucker: How do you… cause I noticed Costco is a partner or sponsor or affiliated with Costco and some of the other companies, so are you working with Costco?
Shaun Savage: Yeah, we do work with Costco. And, basically, their members use GoShare to deliver large items. So, for example, if you buy a TV or some furniture from Costco and you need someone to bring it home for you, Costco historically didn't offer a delivery service for the in-store shopping experience. And, so we were able to provide an on-demand service for their members who said, okay they're shopping, they see the TV, they want to buy it, and they want it delivered right away.
Dorothy Tucker: Alright, so let's talk about cost again. How much is this service costing the average person to go from Costco to their home or, again, to go from one side of the city to the other if they're moving?
Shaun Savage: Yeah, so I would say the average Costco delivery is… And, maybe I shouldn't limit it to just Costco but kind of just retail in general, maybe around 75 to 100 dollars. And, that includes usually one person with either a pickup truck or cargo van who's helping you take something from point A to point B. 
Dorothy Tucker: Okay, so even if it's point A to point B from one neighborhood to another, it's still going to be about 75, 100 dollars roughly?
Shaun Savage: So, currently it's a time-based pricing model. So, actually it depends a little bit. So, if the total delivery takes, let's just say 15 or 20 minutes, you're probably looking at something more like 40 or 50 dollars. 
Dorothy Tucker: Okay, and if it takes a couple hours then you're looking at something like 150 dollars or…
Shaun Savage: Right. Yeah, you're probably looking at about… A typical delivery for us is about an hour or so, give or take, and maybe ten miles. So, it's not usually long-distance, it's usually local. And, it's usually, you know, think of like maybe one or two, maybe three big items, that can fit into a truck or cargo van. 
Dorothy Tucker: And, drivers. You mentioned you were looking for drivers. You guys said things were going well. So, in terms of drivers, what do the drivers need, what do you expect from them, what kind of vehicles should they have, and how much will they make?
Host: (laughter) I knew Dorothy was going to ask that question. 
Shaun Savage: I mean, that's the most important thing, right? 
*cuts out commercial break*
Host: Take it away Dot!
Dorothy Tucker: Alright, we are talking to Shaun Savage. He is the CEO and founder of GoShare. GoShare is an app, it is an app that allows you to download or actually… set…. oh jeez. Shaun, I'm struggling here to just say it in succinct fashion. Help me out here.
Shaun Savage: Sure, I can help. Basically, we connect truck and van owners with people and businesses who need to move or deliver on-demand.
Dorothy Tucker: That's perfect. And, you're looking for drivers and that's the important thing here. How much money, who are you looking for, what do they need, how do they get started, how do they find out more information? 
Host: And you do have a call Dorothy, so when you get a chance go right ahead.
Dorothy Tucker: Okay, go ahead Shaun.
Shaun Savage: Sure. So yeah, the drivers who have pickup trucks, cargo vans, and box trucks can earn between $47 and $71 an hour, plus tips. And, we're looking for people who have a vehicle that is year 2004 or newer.* It could be a pickup truck, a cargo van, a box truck, but we also have some opportunities now for people who have cars and SUVs as well. They have to be able to lift and carry up to 50 pounds. That's a big part of the business is the service that we provide, which is typically the loading and unloading of cargo items that we're delivering for our customers. And, they need to have just a clean driving and criminal record.  
Dorothy Tucker: Okay. Let's go to the caller.
Host: Alright, let's go to Dale. Dale, thank you for your call. Go right ahead. He's got a really good question.
Dale: Question. Hey, good morning. 
Host: Good morning.
Dorothy Tucker: Good morning Dale.
Dale: Okay, got a question. If my goods come damaged, how is it insured?
Dorothy Tucker: Excellent question.
Shaun Savage: Hey Dale. Yeah, that is a good question. So, GoShare does carry several insurance policies, including a $40,000 cargo insurance policy. So, that covers any items that are damaged or lost during a delivery. 
Dorothy Tucker: And what's your response time? If I, you know, realize that I need something within the next hour, can you respond in an hour? Do I have to schedule it way ahead, for hours or days?
Shaun Savage: Yeah, that's a great question. So, I think one of the most important features of GoShare is the ability to book and have a driver there quickly. And yes, we can have a driver with a truck to you in less than an hour. And, we also give you the ability to schedule in advance if you were planning ahead.
Host: This is awesome Dorothy because I'm going to tell you, I've had some nightmarish things happen to me this summer with just deliveries.
Dorothy Tucker: Yeah, so do you do small deliveries as well? I mean, you talked about having a relationship with retailers and delivering probably TVs and other appliances but, you know, what if I just got a few boxes that I need delivered from one location to another?
Host: Good question.
Shaun Savage: Yeah, we'd be happy to do that. That's no problem.
Dorothy Tucker: Alright. And again, tell us where our listeners can find out more information if they want to become a driver because that sounds like a good deal, $47 to $71 an hour!
Shaun Savage: Plus tips. There's a tipping mechanism built into the app as well. And, a lot of our customers do leave tips.
Dorothy Tucker: Wow, that's not bad.
Host: Don't you wish you would've thought of this Dorothy? 
Dorothy Tucker: I do wish, I do wish. But since I did not, how do our listeners get in touch with you Shaun? 
Shaun Savage: Yeah. So if you're interested in becoming a GoShare driver, you can learn more at goshare.com/drivers. That's goshare.com/drivers. And then also, if you're interested in using the service as a customer, if you need help moving or delivering, you can visit the website goshare.com. Or, for an even better experience, you can download our app on iPhone or Android.
Host: Thank you.
Dorothy Tucker: Alright. Shaun Savage, CEO and founder of GoShare.com, a GoShare app which connects people who are looking for movers to movers who will show up in an hour if they need them. Thank you so much Shaun for joining us, I appreciate that.
Shaun Savage: Yeah, thank you Dorothy. Thanks WVON. We appreciate you letting us tell our story. 
Dorothy Tucker: Have a good one, bye-bye.
GoShare in the News
Check out these other posts to see more coverage of GoShare in the news.
—
UBER® is a registered trademark of Uber Technologies, Inc.  Use of third-party trademarks or registered trademarks does not imply any affiliation with or endorsement by such third-party.
*Vehicle should be a model year that is 15 years or less in the year of activation. In 2019, that is a 2004.