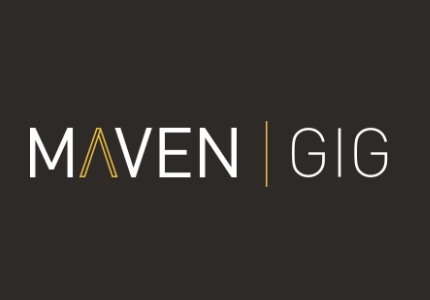 Press Release: GoShare and Maven Expand Partnership
Press Release: GoShare and Maven Expand Partnership
---
GOSHARE AND MAVEN EXPAND SHORT TERM PICKUP TRUCK RENTAL PARTNERSHIP
Freelance drivers in Los Angeles now have access to Chevrolet Colorado pickup trucks through GoShare and Maven Gig Joint Program
November 29, 2018 – Los Angeles, Ca – GoShare and Maven Gig are expanding the availability of short-term pickup truck leases in Los Angeles for freelance drivers and delivery professionals.
GoShare offers one of the highest wages in the industry but requires a pickup truck, cargo van, or box truck in order to accept most projects. Freelancers using passenger vehicles may apply to be a GoShare helper, with the opportunity to provide labor assistance on jobs that require multiple movers for loading and unloading. But, they are unable to accept freight and cargo moving jobs. Now freelancers in Los Angeles have a new option to help them be eligible for these higher-paying delivery and moving jobs.
The Chevrolet Colorado, the first pickup truck option for the service, is now available for Maven Gig members. Maven is an on-demand mobility sharing service available through an app and Maven Gig allows members to earn money by providing a vehicle that can be used to deliver goods or transport people. Freelancers can rent a vehicle for as little as one week to earn money however they want. Unlimited miles and insurance are included, and there's no membership fee.
Members renting the Chevrolet Colorado will be eligible to apply to GoShare for moving and delivery work. Freelancers on the GoShare platform earn on average between $42 and $67 an hour providing last-mile delivery services and assisting with other cargo transportation needs.
"We are excited about the opportunity to enable more freelancers and delivery professionals to join the GoShare platform with Maven Gig's new pickup truck option," stated Shaun Savage, CEO and founder of GoShare. "This is a unique opportunity for motivated gig workers to realize strong hourly wages with low upfront investments and cost."
About GoShare:
GoShare's proprietary mobile and web apps connect local businesses and consumers with truck and van owners in real time, facilitating on-demand, social hauling. GoShare supports local businesses and economies by providing a strong hourly wage and flexible hours to drivers, while also providing local businesses with same-day, last mile delivery support, allowing them to be more competitive with national online retailers. www.goshare.com.
About Maven Gig:
Maven Gig first launched in November 2016 to provide vehicles for rideshare drivers in San Francisco and has since expanded the offering for package, grocery and food delivery drivers. The mobile app provides drivers the ability to reserve cars and earn money on their own terms. Unlimited miles and insurance are included, and there's no membership fee. Vehicle reservations are now available in Austin, Baltimore, Boston, Detroit, Los Angeles, Phoenix, San Diego, San Francisco and Washington, D.C.  www.maven.com