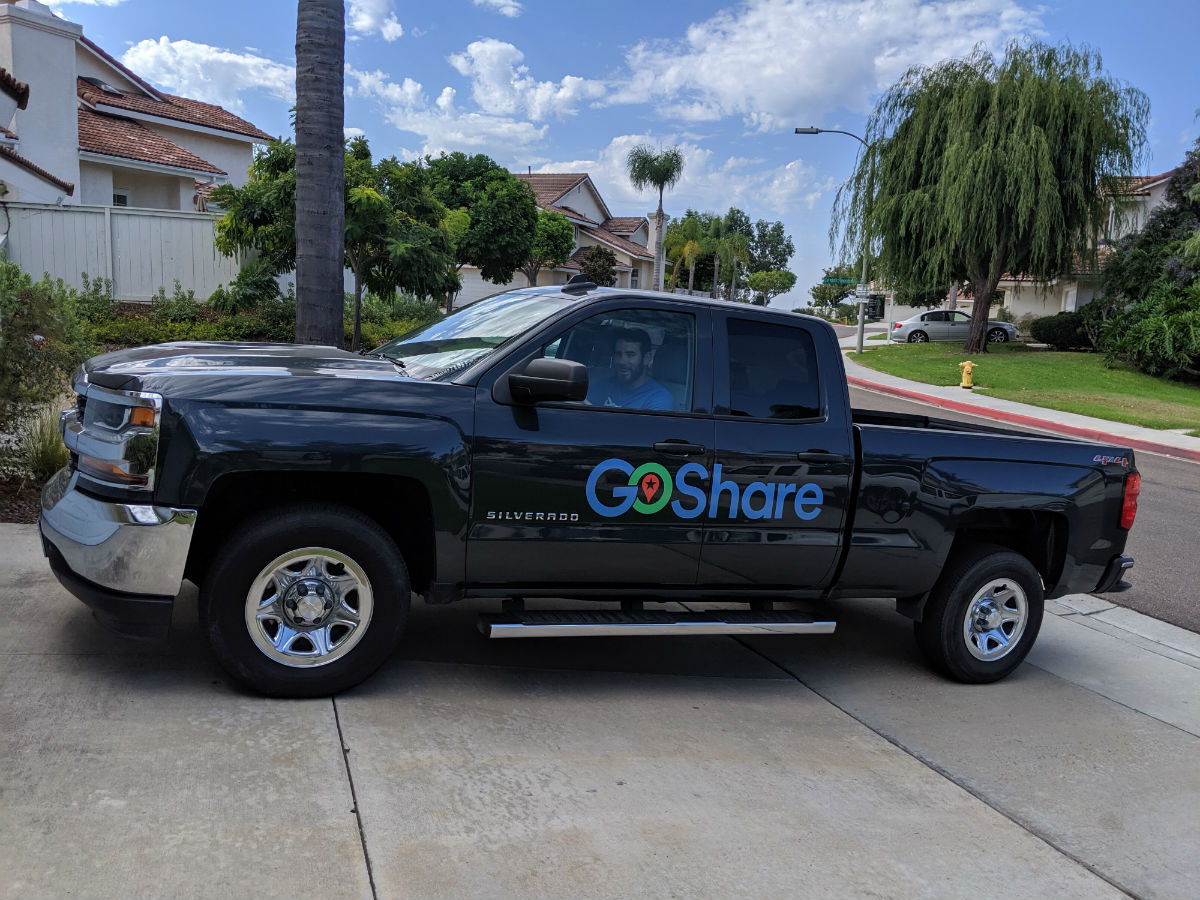 Do You Need a Pickup Now?
Do You Need a Pickup Now?
---
Have you discovered an absolute steal for a new sectional at your local Costco, but have no idea how to bring it to your new home? Your vehicle may be too small, and renting a pickup truck and finding movers for help is time-consuming and costly. 
Maybe, you ran out of lumber while working on a home improvement project and need a pickup now. If your goal is to complete the project before the day ends, then fetching the lumber yourself can be a hassle that delays your work.
You may frequently find yourself in a situation where an urgent package to your boss or family member must get delivered on time, so a convenient solution for a pickup now is essential. If you're on the hunt for a moving and delivery service that is there for you wherever and whenever you need it, then GoShare is Your Friend With a Truck.™ 
A Fast and Affordable Solution With An On-Demand Moving and Delivery App
GoShare connects local delivery professionals who own trucks and vans with businesses and individuals that need help with moving and delivery projects. GoShare specializes in a wide array of services, including retail delivery, apartment moves, and junk hauling. 
If you're seeking a fast pickup now, GoShare's delivery pros typically arrive in under half an hour. Or, you can schedule in advance for a future project. 
How to Use GoShare to Arrange a Pickup Now
With GoShare, you can enjoy same-day delivery through an option to schedule a pickup now or in advance. To get started, use the GoShare app or website to get a free estimate. 
It takes less than a minute to get an estimate. Simply enter your pickup and drop off locations, along with your item details, into the app or website. GoShare is flexible for all sizes and quantities of items, allowing you to choose one or two delivery pros with a pickup truck, cargo van, box truck, or standard car for courier service. 
Once you've entered your project details, review the estimate and hit "submit." Your project will be pushed to our network of thousands of local delivery professionals. Most projects are matched with a delivery pro in less than two minutes.
Why Choose GoShare
You can feel confident using GoShare's award-winning, highly-rated service. All of GoShare's Delivery Professionals have passed strict background checks and vehicle inspections. Plus, your project is backed by a comprehensive cargo insurance policy. 
If you need easy, fast, and affordable on-demand delivery, GoShare is your perfect solution.
Additional Resources
Check out these other helpful articles for on-demand delivery help and tips.