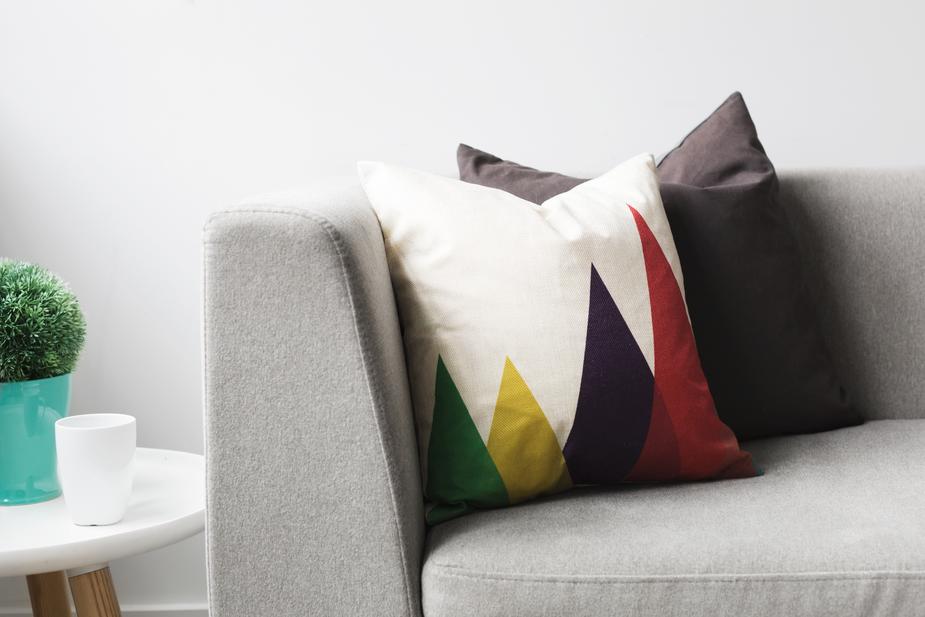 Craigslist Nashville Delivery and Furniture Pickup
Craigslist Nashville Delivery and Furniture Pickup
---
Looking for a Craigslist delivery service to get home that perfect sectional sofa you found on Craigslist Nashville? GoShare has your back! Download the GoShare app to find a fast and affordable solution for your delivery needs, providing local delivery professionals available on-demand who will assist with your Craigslist or OfferUp delivery.
Using GoShare is simple! You can get a free estimate in under a minute. Use the GoShare app or website and begin by entering your pickup and drop off locations. Input a few item details and, if you have a picture, add it for the delivery professional. You can request one or two delivery professionals with a pickup truck, cargo van, or box truck.
All of the local Nashville delivery professionals in GoShare's network have passed rigorous background checks and vehicle inspections. In addition, every delivery is protected by GoShare's comprehensive insurance policy.
If the estimate looks good, you can place your order. Your project details will be sent out immediately to our network of local Nashville area delivery professionals. Most projects are accepted in under five minutes. 
Get a Free Estimate for Pickup and Delivery
Why Choose GoShare for Craigslist Nashville Delivery?
Tons of phenomenal deals for unique pieces of furniture are available on Nashville's Craigslist site. However, unlike buying from a store, the person you are purchasing from typically does not provide instant delivery or drop off. If you don't have a truck or a friend with a truck, you may be at a loss on how to get the piece home. 
Shoppers often attempt to hire a delivery driver from a Craigslist Ad or Yelp. The general mindset is that, if you bought furniture on Craigslist, why not find a delivery driver on the same platform to help you out?
Unfortunately, booking someone off of Craigslist or Yelp can be risky business. You are in the dark on important information about this person. Often times, they turn out to be unreliable, uninsured, and not guaranteed to work. Even worse, criminals and scammers frequently use the Craigslist platform to steal and defraud. For instance, one family in Georgia became victims of a Craigslist scam when thieves disguising as movers drove off with a moving truck loaded with the family's possessions and stole everything they owned. (Learn more about Craigslist scams and how to protect yourself here).
Many shoppers are hesitant to order from Craigslist due to the array of possibilities that could negatively affect their shopping experience. A delivery driver can potentially steal or damage your items, leaving you unable to recoup the lost value. 
GoShare is a safe, affordable option for Nashville Craigslist delivery. You aren't dealing with an unknown person from an anonymous online advertisement with suspicious and potentially harmful behaviour. The delivery pros on the GoShare app are background checked with high customer ratings. When you use GoShare, a clear estimate will be given. When the order begins, you'll be able to track the status of your delivery and pay through the app or online. No need for extra cash. And, your mind will be put to ease knowing that our cargo insurance policy will cover your project should the situation arise. Your new, exclusive find is protected in the event of an accident or mishap during delivery.
You can schedule GoShare delivery professionals in advance, or request their assistance within the hour. Delivery pros are available when you need them, including evenings and weekends. GoShare is also perfect for cash and carry retail delivery, small moves, and junk hauling.
Get a Free Estimate for Pickup and Delivery
Tips and Hints for Shopping on Craigslist Nashville
Craigslist Nashville is a terrific resource when it comes to searching for great deals. Through peer-to-peer selling, individuals can freely list and sell their items directly to other individuals. You can expect to find a wide array of distinctive items for sale, such as handmade antique, custom furniture, interesting artwork, and more. 
Craigslist Nashville can be thought of as an enormous, virtual yard sale that stretches across the city, from Murfreesboro to Hendersonville. It is the perfect place for a treasure hunt, where you can easily find a unique pool of items that cannot be found in a traditional retail store.
Check out our previous blog posts to see our top tips for purchasing on Craigslist and protecting yourself from Craigslist scammers.