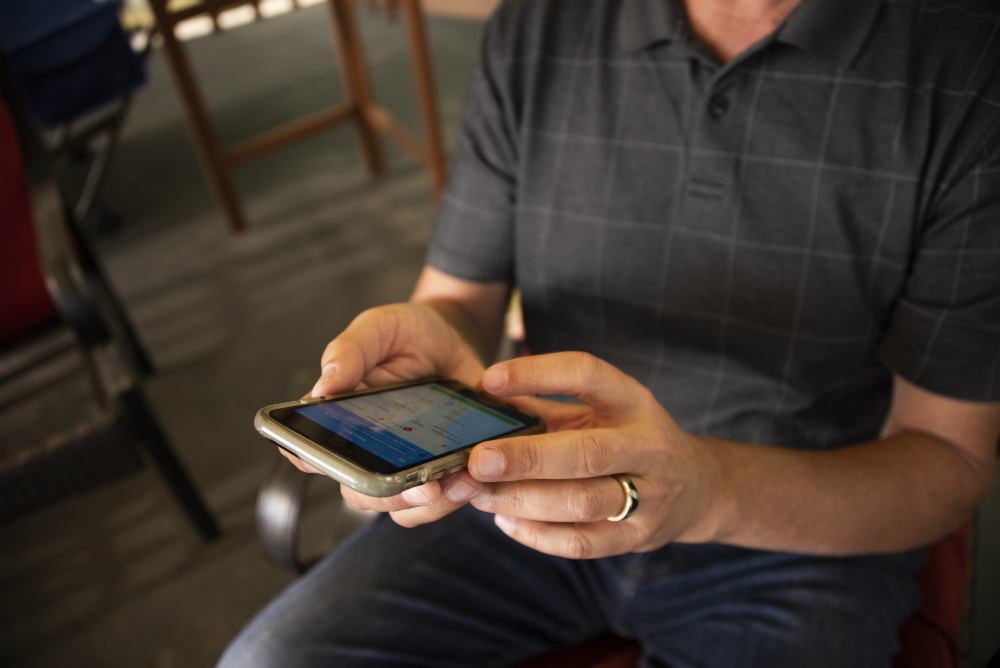 Can UBER® Pick Up Furniture?
Can UBER® Pick Up Furniture?
---
Are you looking for a delivery app like Uber to help pick up furniture or other large items?
If you've got a large item to move, and not a lot of time to move it, you may have wondered, can Uber pick up furniture? Could I use Uber XL for moving?
Rideshare apps like Uber are intended for arranging the transportation of passengers, not cargo. And, while some may have used them to carry small items in a pinch, the vehicles are generally not large enough for large items like furniture.
Further, drivers are cautious of any activities that might damage, scratch, or rip the interior of their vehicle. The quality and cleanliness of their vehicle is important to achieve high-ratings on the app platform. And, moving furniture could put their vehicle interior at risk of being scuffed or marred.
What about Uber XL for moving?
Even Uber XL vehicles are unlikely to be large enough for your job. These passenger vehicles include SUVs and minivans. They have 6 or more seats and are intended to move large groups. Even if the driver was willing to remove seats and risk scratching or scuffing the interior of their vehicle; couches, tables, and other large items are unlikely to fit.
Further, rideshare drivers are hired with the expectation of transporting customers, not goods. They are unlikely to want to, or may not be physically able to, help you load or unload any heavy items. At the end of the day, there is currently no Uber moving van or Uber truck delivery service.
A Delivery App like Uber… for Cargo
Fortunately, there is a delivery app like Uber that caters to large moving and delivery projects. GoShare connects individuals and businesses with local pickup truck, cargo van, and box truck owners to help with on-demand delivery and moving projects.
The vehicles on the GoShare platform are much larger than those on typical rideshare apps, including the Uber XL offering. They are capable of hauling and carrying large items, including furniture, pallets, or a room full of moving boxes. The delivery pros come equipped for the job, bringing ratcheting straps, moving blankets, and dollies. In addition, the delivery professionals will include loading and unloading your items as part of their service.
Get a free estimate for your moving or delivery project now.
How it Works
Similar to Uber, GoShare has built a network of local, independent contractors. Using the GoShare app, enter the details of your move. This includes the pickup location, drop off location, time requested, and item. You have the option to select one delivery professional, or to add a second to help with lifting large items. You can schedule in advance or request your pro to arrive in 30 minutes.
Once you complete your order, the project will be sent out to the thousands of truck and van owners on GoShare's network. Most projects are accepted in less than two minutes. At this point, you will get your delivery pro's name and be able to call and contact each other. You can track the status of your project, rate your delivery pro, and complete your final payment – all through the app. It's just as easy and convenient as a rideshare app, but with the capability of moving your big stuff.
Get a free estimate for your moving or delivery project now.
Why Use GoShare
You can be confident in the delivery drivers that will assist with your moving and delivery project. All delivery professionals pass strict background and driving history checks as well as vehicle inspections. Like Uber or Lyft, they also must maintain high customer ratings on the app to continue to accept projects. Plus, GoShare protects all projects with cargo and liability insurance. If an accident does occur, we will do our best to make it right and repair or replace your item.
Get a free estimate for your moving or delivery project now.
How to Get Started
Getting started with GoShare is easy. Simply visit our website or download our app for iOs or Android. You will fill out a quick and easy order form that includes the pickup and drop off location, pick up time, item to be moved, type of vehicle, number of delivery pros, and any extra details you'd like to provide us.
It takes most people less than a minute to enter their project information. Once you have completed this, you will get an estimate based on the time expected to do your project. If everything looks good, simply confirm your project.
If you have not previously created an account with us, you will be asked to enter payment information. Your card will be pre-authorized for the amount of the estimate, but no charges will be made until the project is complete.
Ready to get started? Visit our homepage or download the app to give GoShare a try.
—
UBER® is a registered trademark of Uber Technologies, Inc.  Use of third-party trademarks or/locations/ registered trademarks does not imply any affiliation with or endorsement by such third-party.