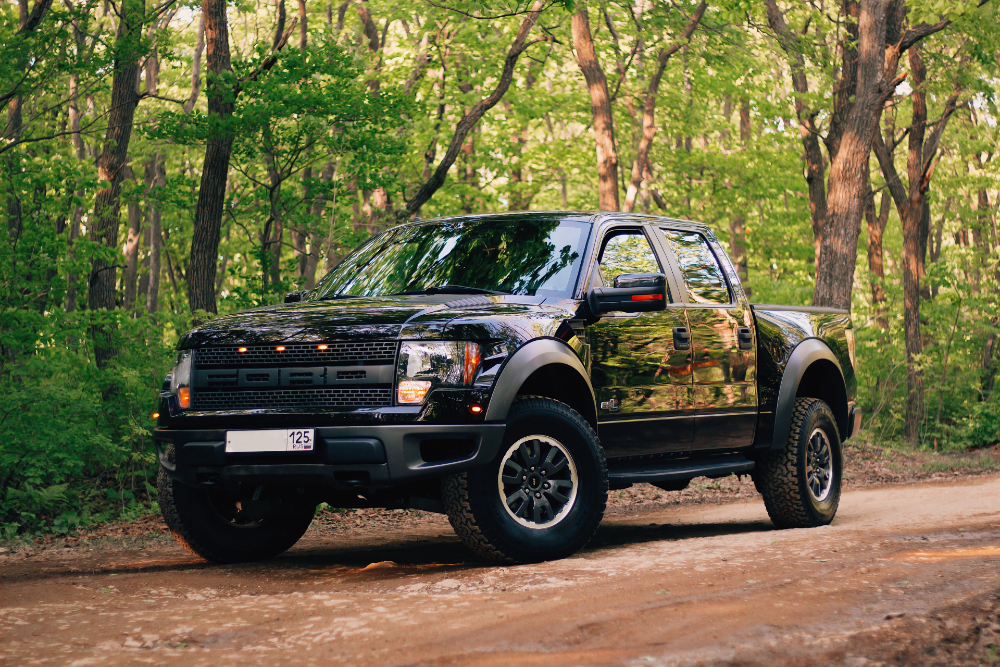 Best Used Pickup Trucks to Buy
Best Used Pickup Trucks to Buy
---
Whether your old pickup truck is ready for a replacement or you need a supplemental vehicle for starting your own trucking business, buying a used pickup truck is a smart investment. Used trucks generally save you money and can have a longer lifespan than you might expect. But, you also run into the risk of owning a lemon that's plagued with low quality parts and recurring technical issues. Investing in any vehicle is a substantial financial expense, and your goal should be to avoid these substandard pickup trucks at all costs.
So then, which used truck model offers the biggest bang for your buck? To help with your purchase decision, we've arranged a list of the top used pickup trucks on the market today.
Used Pickup Truck Shopping: Top Things To Look Out For
Before diving into the world of used pickup trucks though, it's essential for buyers to properly understand how to purchase a used vehicle. Unfortunately, numerous sellers overprice their old, worn trucks in hopes of minimizing losses and capitalizing on the unwary.
Choosing a used pickup truck that is capable of retaining its resale value and stretching its lifespan is a difficult task, given the number of things that can potentially go wrong with it after purchase. Before making a final decision on which pickup truck is right for you, make sure to consider various factors detailed in our complete guide on How to Buy a Used Pickup Truck. 
Also make sure to check your chosen make and model for a recall. A recall may not be a deal breaker, if it has been properly addressed. But, you'll want to understand if a fix was implemented and what warranties are guaranteed after your second-hand purchase. Many pickup trucks were affected by the Takata Airbag recall. Click here to see a list of makes and models.
Now, let's take a look below at our complete list of the best used pickup trucks to buy.
2013 Ram 1500
The award-winning 2013 Ram 1500 was a stellar pickup truck when it was released, and it continues to hold strong to this day. Engine choices are among a smaller and larger V8 engine, as well as a V6 engine. For greater truck fuel efficiency, the V6 engine boasts an impressive EPA-estimated 17/25 mpg city/highway. In terms of strength, the Ram 1500 is capable of generating up to 395 horsepower and towing up to 10,450 pounds when properly equipped. 
Despite its old model year, the 2013 Ram 1500 is outfitted with nifty features, including automatic headlights, a USB port, and a locking tailgate. Extra available features consist of a 10-speaker audio system, navigation, a rearview camera, and rear parking sensors, which are important details to look out for during your used truck search. 
The 2013 Ram 1500's average used price paid is between $12,000 to $24,000, which is a great deal if you're looking for an affordable pickup truck that has plenty to offer.
2018 Toyota Tacoma
If you're in search of a midsize pickup truck that possesses high reliability and capability for its class, then the 2018 Toyota Tacoma fits the bill. The Tacoma can be equipped with a four-cylinder or V6 engine with rear or four-wheel drive configurations. The V6 engine produces a respectable 278 horsepower while the four-cylinder engine capitalizes on fuel economy with 20/23 mpg city/highway. When properly equipped, the Tacoma can tow up to 6,800 pounds with an impressive payload capacity of 1,620 pounds.
The Tacoma is strong as an off-roading vehicle, which makes it a great choice for people who frequently engage in outdoor activities such as truck bed camping or road trips. One of the Tacoma's standout features is its GoPro camera mount, furthering your off-roading satisfaction. Even if off-roading isn't a hobby of yours, the Tacoma is a solid commuter that's outfitted with a 6.1 inch touchscreen, Bluetooth, a USB port, rear view camera, and an array of safety features.
Due to its fairly recent release, the 2018 Toyota Tacoma's used price averages between $22,000 and $40,000. Still, the Tacoma's dependable features and up-to-date technology makes it a compelling buy for years to come.
2010 GMC Sierra
The 2010 GMC Sierra presents itself as a top choice for potential buyers who seek versatility and comfort at a low price. The Sierra provides a smooth ride with adequate power for heavy-duty activities like hauling and moving large furniture. Its 5.3L V8 engine is able to sustain 15/21 mpg city/highway, which is standard for its class. If you opt for the larger 6.2L V8 engine, then you can expect its towing capacity to reach up to 10,700 pounds. 
The Sierra is praised for its interior design with comfortable front seats and an aesthetically pleasing fit and finish. Notable optional features include Bluetooth, a USB port, leather seats, and a backup camera. 
A used 2010 GMC Sierra is priced around $8,000 to $19,000, making it a great choice for buyers who need a well-rounded pickup truck on a budget.
2016 Chevrolet Colorado
You'll be hard-pressed to find a compact pickup truck like the 2016 Chevrolet Colorado that combines outstanding power and safety at a reasonable price. The Colorado comes standard with a four-cylinder engine, six-speed automatic transmission, and rear-wheel drive. For maximum towing capacity and fuel efficiency, you should keep an eye out for used Colorados with the turbo diesel engine. When properly equipped, the Colorado reaches 22/30 mpg city/highway and can tow up to an excellent 7,700 pounds.
Although the standard or extended cab are safe choices, the Colorado's crew cab excels in terms of comfort and safety. The Insurance Institute for Highway Safety gave the Crew Cab model a Good rating in all of its tests, and it offers plenty of legroom and space to accommodate up to five people. The Colorado comes standard with Bluetooth technology, a 4.2-inch display screen, a rear view camera, and a six-speaker audio system.
Priced at roughly $15,000 to $26,000, the 2016 Chevrolet Colorado is a midsize pickup that  
2009 Ford F-150
Ford is one of the most renowned automakers, and its 2009 Ford F-150 model helped propel its status among truck owners as elite. This full-size pickup truck is an all-around workhorse with robust engines and a strong towing capacity. When equipped with the 5.4L V8 engine, the F-150 is capable of towing 11,300 pounds.
The F-150 doesn't falter when it comes to safety and comfort. It boasts high reliability ratings and an upscale interior with optional leather seats and power-adjustable heated and ventilated front seats. Some of its available technological features include Bluetooth, navigation, a backup camera, and Ford's SYNC system.
Considering its age on the truck market, the 2009 Ford F-150 stands the test of time through its dependable qualities at affordable used prices, starting around $8,000 and upwards of up to $19,000.
Honorable Mentions:, 2018 GMC Canyon, 2009 Toyota Tundra, 2014 Honda Ridgeline, 2010 Ford Ranger, and the 2009 Nissan Frontier.
Additional Resources
Looking for more information about trucking and going into business for yourself? Check out these additional posts from GoShare.