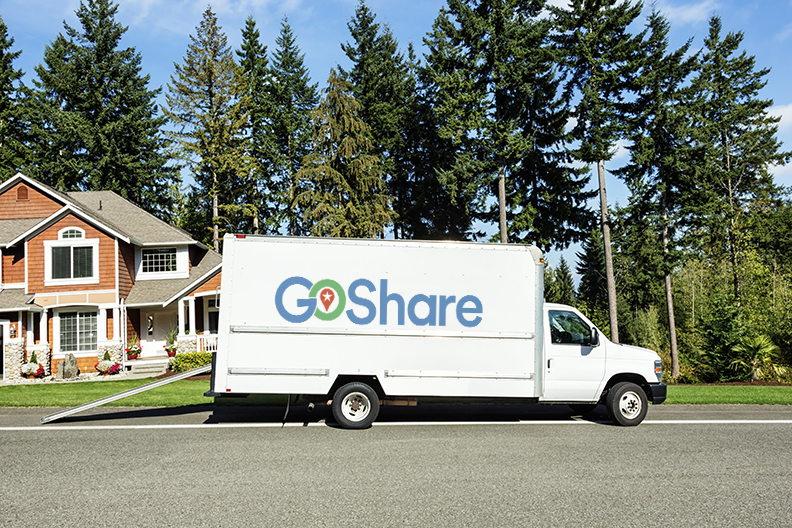 Best Moving Apps of 2020
---
The advent of smartphones has spurred a huge transformation in the tech world and led to an array of innovative apps across various industries. In particular, the moving industry has found a way to streamline the moving process through various apps.
Moving apps help reduce the stress and workload that comes with moving. Whether you're looking to get involved with your new community or find helpers for a last-minute move, there's a number of tools to assist with your demands.
Check out our list of the best moving apps of 2020 below.
Zillow
If you're in search of a new place to call home, then Zillow can help point you in the right direction. Zillow is a comprehensive real-estate app that allows users to find homes to buy, rent, sell, remodel, and more. 
When using Zillow, you have the option to filter homes by listing date, price range, and home features. The app also contains useful tools for planning a move on a budget or connecting with realtors and property managers in your area. Looking for a new home can be exhausting, but Zillow makes it easy with up-to-date listings and instant notifications.
Zillow is available on both iOS and Android.
Sortly
Preparing for a move is a messy process, so it's important to plan ahead and keep organized. Thanks to Sortly, decluttering for a move is made simple and easy. The Sortly app is a digital organizer that allows you to easily manage inventory and track items that you pack in each moving box. 
An innovative feature is the ability to create and print custom QR codes or barcode labels that link to your items. Acting as a virtual moving checklist, Sortly can be a huge timesaver that assists with sorting and identifying items quickly. 
Sortly is available on both iOS and Android.
GoShare
Not enough hands to move heavy furniture into your new home? GoShare is like Uber for moving. GoShare is a moving company app that connects users with a local network of delivery and moving professionals who help move items on demand. 
Depending on the size of your move, you can request one or two movers who own a pickup truck, cargo van, or box truck. GoShare is perfect for furniture delivery, apartment moves, or junk hauling. Whether you require assistance for your big move or just need a couple of large items delivered, you can expect a GoShare driver at your doorstep within the hour.
GoShare is available on both iOS and Android.
Magicplan
One of the hardest parts about moving is creating a furniture arrangement that best fits the layout of your new home. If you're struggling to plan the design of your living room or bedroom, Magicplan can make your life easier. 
The Magicplan app provides users with the ability to create, draw, and import floor plans and 3D models. Simply scan rooms to create a floor plan and place virtual objects to shape your design goals. With precise measurements and 360 panoramas, Magicplan is one of the best moving apps for helping you build the perfect home layout.
Magicplan is available on both iOS and Android.
OfferUp
Before moving day, it's wise to clear up space and sell some unwanted items. Alternatively, you might be looking to reward yourself after a stressful move and furnish your new home with a luxurious sectional. Luckily, OfferUp is an online marketplace where you can easily connect with local buyers and sellers. 
Posting an item for sale is an easy process on the OfferUp app, and you'll have the ability to set its price. On the flip side, you can find thousands of new listings and great deals for items to buy, ranging from household goods and furniture to clothing and tech products. Messages from buyers or sellers are sent within the app, so there's no need to inconvenience yourself and use external services to communicate.
OfferUp is available on both iOS and Android.
Nextdoor
It can be difficult to meet people when you settle into a new home. Nextdoor helps solve that problem by connecting users with their local community. The Nextdoor app functions as a private social network where you can stay updated on everything that goes on nearby. 
Nextdoor is a great resource for keeping up with new local businesses, participating in community fundraisers, and more. If you've lost a pet or want to find a babysitter in your area, Nextdoor is your solution. Just like any other social network, there's always a chance of encountering dishonest people. Check out our list of the Top 5 Nextdoor App Scams and how to avoid them.
Nextdoor is available on both iOS and Android.
Additional Resources
If you found this article to be helpful, check out other posts for moving help and tips.
UBER® is a registered trademark of Uber Technologies, Inc.  Use of third-party trademarks or registered trademarks does not imply any affiliation with or endorsement by such third-party.