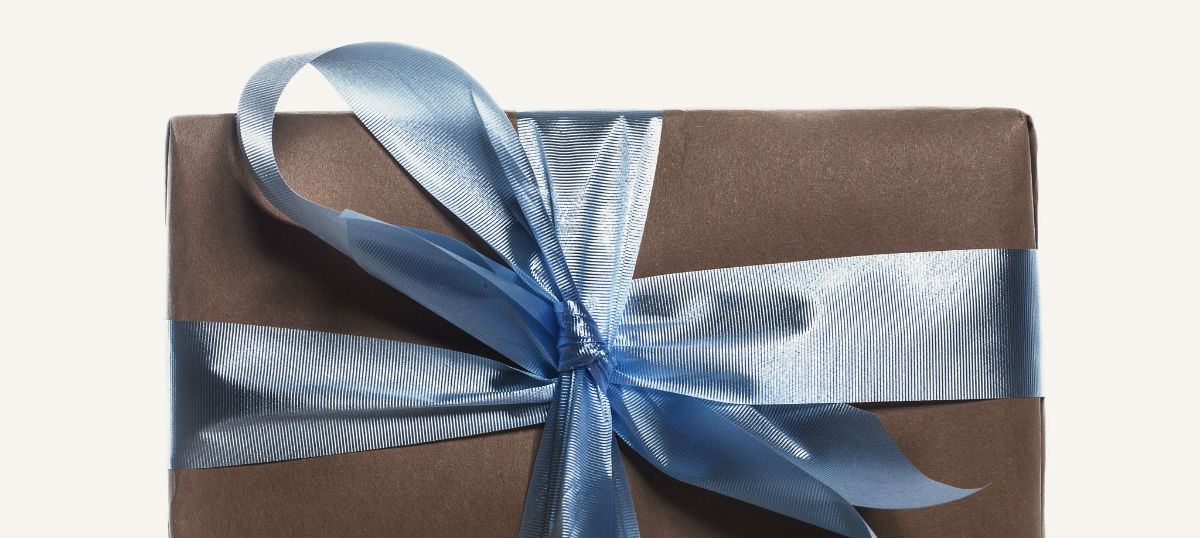 Best Gifts for Pickup Truck Lovers
Best Gifts for Pickup Truck Lovers
---
Got a hard-to-buy-for pickup truck lover in your life this holiday season? We've assembled a list of creative and unique Christmas gifts and stocking stuffers for your favorite pickup truck owner. From the useful to the whimsical, there is something for every truck lover on this list.
Cargo Stabilizer Bar
This may be an awkward gift to wrap, but worth the extra paper and ribbons. This stabilizer bar keeps cargo from sliding around in the back of a pickup truck. Useful and thoughtful!

Heavy-Duty, All-Weather Floor Mats
Help keep their beloved vehicle clean with this useful gift. All-weather, heavy duty rubber floor mats are durable and protect from water, snow, mud, and debris.


Emergency Roadside Kit
It may not be the sexiest gift under the tree this year, but a
roadside kit
can come in handy. With everything from jumper cables to an air compressor, this kit will make sure your favorite pickup truck driver is ready for whatever the new year has to offer.

Backup Camera Kit
This unique and creative gift is sure to surprise them. Many newer trucks come with backup cameras to assist with reversing and parking. With this
simple-to-install kit backup camera kit
, your truck lover can add this functionality to their pickup truck.

Magnetic Phone Holder
This cool gadget would make a fun and unexpected stocking stuffer. The magnetic phone holder attached to the truck's air vents and keep the smartphone in view for easy map and navigation use while keeping their hands free to drive.

Antenna Topper

Travel Mug or Tumbler
Keep their drink holder from getting lonely with an insulated tumbler that keeps coffee warm or water cold. The
YETI Rambler
comes with a magnet sliding lid to protect from spills and will keep drinks warm for 5 to 6 hours.

Truck Bed Tent
The perfect surprise for someone that loves the outdoors and camping. Turn your pickup into a portable campground with an innovative truck bed tent.


Windshield Cover
Dreaming of a white Christmas? It may look great on the holiday cards, but it's not so fun scraping a fresh layer of snow off a windshield. Surprise them with a cover for their pickup truck. Nothing says, "I love you" more than saving someone the hassle of de-icing their windows.


Tailgate Ladder
Whether the back of the pickup is full of presents, like Santa's sleigh, or bales of hay, this helpful ladder makes it easy to access the load. This creative gift is sure to please any pickup truck owner.


Truck Cab Organizer
This may not be the most glamorous gift, but it is definitely one they will actually use. An organizer, built just for pickup trucks, stretches across the back of the cab to hold everything from tools to hand sanitizer.


Vehicle Trash Can
Any road trips planned for the new year? Then this leakproof trash bin is the perfect gift to help keep their pickup organized and clean. This creative gift may be the most useful present they receive this Christmas.


Tonneau Cover
Keep snow, rain and other weather and debris out of their truck bed with a sleek tonneau cover. Even if they park indoors, this helpful cover can protect the pickup when out and about and in retail parking lots. Before investing in this gift, make sure to match it with the right bed length.


Christmas Tree Ornament
The perfect, festive addition to any Christmas tree. This Hallmark 2018 Keepsake Ornament is modeled after a 1954 Mercury M-100. It would make a great stocking stuffer.


Coffee Table Book
This gift is perfect for Ford fans. Learn about the USA's most popular vehicle of all time, and enjoy some incredible photos of vintage trucks. The Complete Book of Classic Ford F-Series Pickups is a must have present for any truck enthusiast.


Wall Calendar
Greet each new month of the new year with a classic Chevy. With beautiful photographs of timeless trucks, a calendar makes a great gift for an enthusiast. Perfect for the kitchen, office, or anywhere else they'd like to hang it.


Pickup Truck Planter
Even a tough and rugged truck lover enjoys a touch of whimsy. The headlights on this solar-powered planter light up as the sun sets. Fill the planter's truck bed with brightly-colored flowers or handsome succulents to add a personal touch to this present.


—
Need a truck? GoShare can connect you with a network of local moving and delivery professionals with pickup trucks, cargo vans, and box trucks. All delivery professionals are licensed, background checked, and insured.
Got a truck? Sign up with GoShare to earn money driving with your vehicle.
As an Amazon Associate, GoShare earns a commission from qualifying purchases.