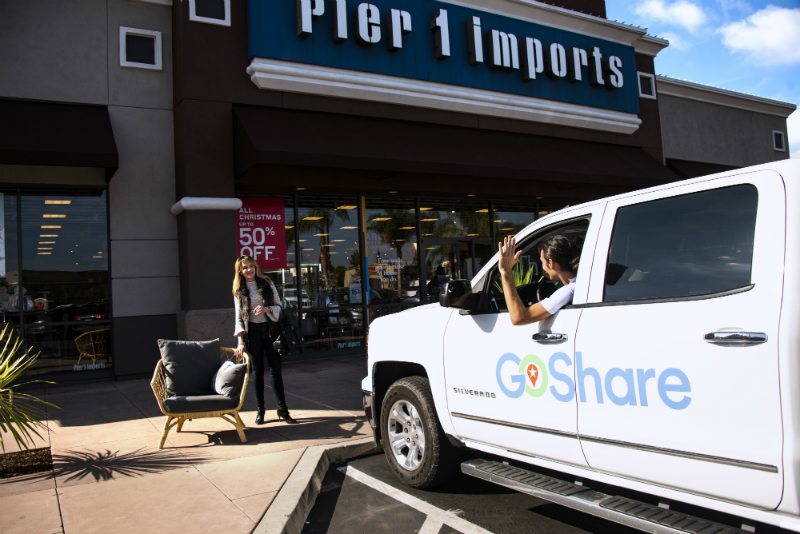 Best Furniture Delivery
---
The process of getting furniture delivered has been the same for the last few decades. You place an order by phone, the delivery service will arrive in 2-5 days (if you are lucky), and they usually need a 3 hour window of when they will arrive. There is no real efficiency or dependability. We decided to fix this problem starting in 2014 by developing an innovative and easy to use solution named GoShare. We are currently beta testing in San Diego, CA and parts of New Jersey.
GoShare has developed a mobile app that provides a low cost, and high quality furniture delivery service on demand through an app on your smartphone. Here are just a few of the benefits of using GoShare to deliver new or used furniture.
1. Easy To Use Mobile App: No more phone calls, operators, or waiting around for a response. Just a few taps on your smartphone is all it takes.
2. Location Based Service: We will find the nearest furniture movers with the appropriate vehicle and send them to the pickup address in a matter of minutes.
3. No Cash Needed: The app handles all of the billing with your credit card so you don't have to worry about it.
4. On Demand Or Book In Advance: No more waiting around for days to get your furniture delivered. No more waiting around your house all day for the delivery driver to show up. We deliver when you need it.
5. Lower Cost: Our low overhead business model allows us to deliver furniture at the lowest possible cost to our customers.
Click Here To Download Our iPhone App
Click Here To Download Our Android App
or
Get A Free Price Estimate From Any Device