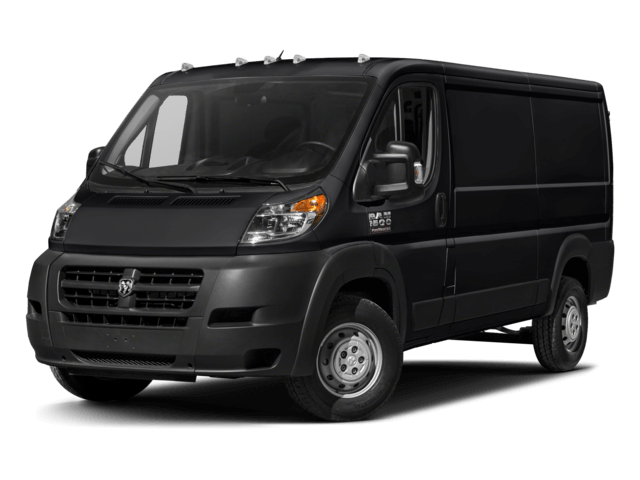 Best Cargo Vans for 2018
---
Don't know which cargo van you should buy? We've got your back! Finding the right cargo van could be quite a hassle, so we went ahead and narrowed down the choices for you. Check out the five best cargo van options available in the market.

2018 Chevrolet Express: The Chevrolet Express is a classic cargo van that can be purchased in either the 2500 or the 2500 model. Towing capacity with trailer ratings ranges up to 9,900 pounds. There are three different engines offered for 2018 Chevrolet Express vans. The base engine is a 4.3L V6 that produces 285 horsepower and 305 lb-ft of torque. You have the option to upgrade to 6.0L V8 that makes 342 horsepower and 373 lb-ft of torque. Additionally, the 6.0L engine is flex-fuel capable and can run on a fuel mix of 85 percent ethanol. If you are looking for the best cargo van for hauling, the 6.0L engine also is the best one for towing, with a rating of 9600 lbs. Express has fuel economy 11 city / 16 highway mpg and it takes 7.1 seconds a 0-60 mph time. The price ranges from $31,295 to $38,685. Both 2500 and 3500 model featured a standard 8-inch infotainment touchscreen that is intuitive to use. They are compatible with both Apple Carplay and Android Auto.

2018 Mercedes Sprinter: Another great cargo van option is the Mercedes Sprinter. The Mercedes Sprinter is a wonderful cargo van if you are looking for a full-size cargo van with huge capacity. This model comes with two body styles: one with a 144 in wheelbase and one with 170 in. It also comes with two options for roof size: standard or tall. The Sprinter has a decent towing capacity up to 5,000 lbs and an unmatched volume of 319.1cu ft. It comes with a 161-hp 2.1-liter turbo-diesel with a seven-speed automatic and rear-wheel drive powertrain, but if you need more power you can upgrade to a 188-hp 3.0-liter turbo-diesel V-6 with a five-speed automatic and four-wheel drive. The starting price for this model is $33,995 and it can reach $44,910 if you decide to go with the non-standard features.

2018 Ford Transit: If you're looking for something versatile than look no further than the Ford Transit which comes in three different sizes. It has a great towing capacity, ranging from 5,200 to 7,500 lbs, and cargo volume, ranging from 246.7 cubic feet to 487.3 cubic feet. It has a V6 3.7 liter engine, great fuel economy, and several sliding door options to choose from. The price ranges from $33,235 to $39,505 and comes with the latest interior technology available. With so many features and sizes available it's very easy for any cargo van buyer to find a Ford Transit that suits their needs.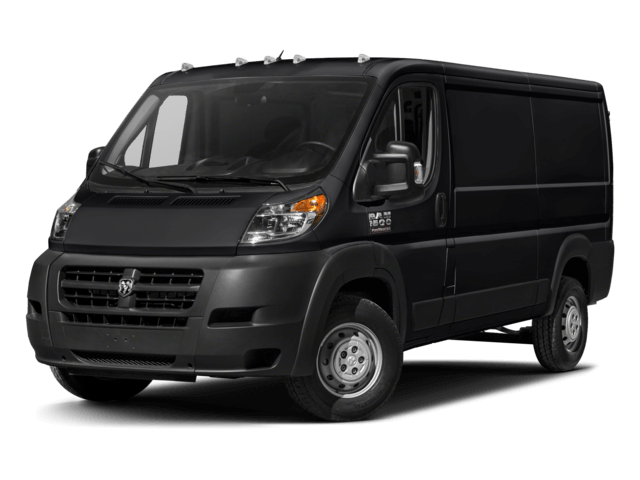 2018 Dodge Ram Promaster 1500:
The Dodge Ram Promaster is one of the best cargo vans to choose from thanks to its unique short hood front-wheel-drive layout. The Promaster has amazing forward visibility and can easily execute tight turns despite its size. Another strength of the Promaster is it's space-efficient models. There are two wheelbase choices for the1500 and 2500, low and high roof options for the 1500, and an extended body option for the 3500. The ProMaster towing capacity can handle up to 5,160 pounds and it works with a 3.6-liter gasoline V6 engine that delivers the highest load limits. Its fuel economy is 13
City 
/ 18 
Hwy and if you like a comfortable ride, the Ram Promaster is one of the best options with its modern interior. The price of Ram Promaster 1500 ranges from $29,995 to $32,495.


 2018 Nissan NV 3500 HD: If you are looking for a more compact commercial work van, then the Nissan NV should be at the top of your list. The base 1500 model has 261 horsepower paired with a five-speed automatic transmission that drives the rear wheels.The NV 2500 model comes with 5.6-liter V8 engine and 375 horsepower. The 3500 comes with a V8 engine and has both a low roof and high roof option. The NV's 3500 HD takes only 7.5 seconds to accelerate, comes with 375 horsepower, and has a strong towing capacity of up to 8,700 lbs. Pricing for the three models range from $35,170 to $42,020.
Hopefully, after reading our reviews of best cargo vans for 2018 you have a better idea of which one is the right fit for you. If you want to earn money with your cargo van you can
apply to work with GoShare now
! GoShare connects cargo van owners with people and businesses who need help moving, hauling, and delivering large items on demand.