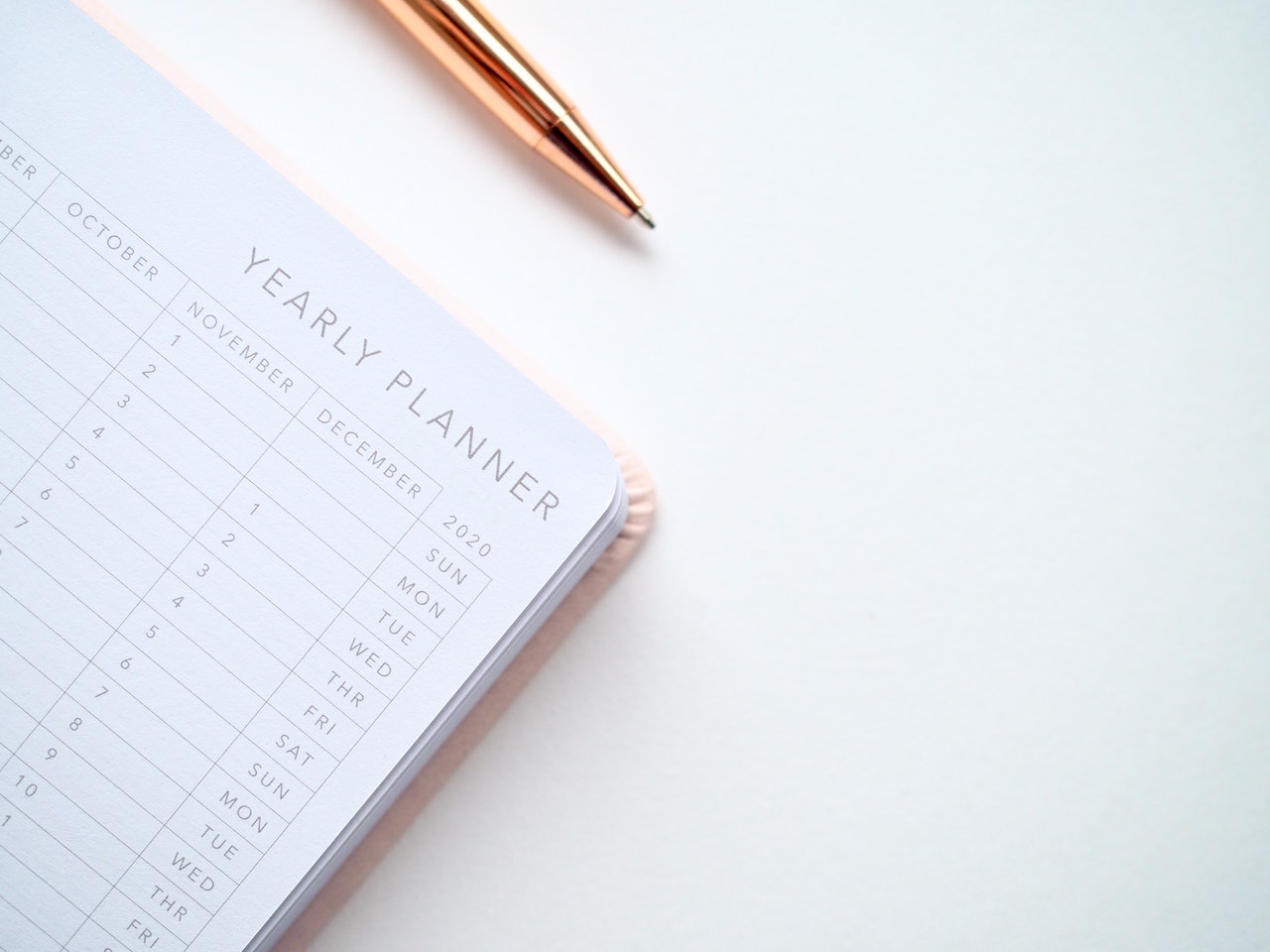 Advice for Small Businesses in 2020
Advice for Small Businesses in 2020
---
On January 1, we celebrate a new year and a new decade. Traditionally, this is a time in which individuals set goals for themselves. Lose weight, get a new job, learn a new skill.
The beginning of the year is also a good time for small businesses to set goals, evaluate priorities, and make plans. The holiday season is wrapping up, and it's a great time to evaluate what comes next for your business. GoShare asked business owners and experts for their best piece of advice for small businesses in 2020. Here is a round-up of their feedback to help other small business owners as they look forward to a successful year and decade!
Don't Forget to Work On Your Business
Jacob Dayan, Community Tax & FinancePal
My best small business tip to other entrepreneurs is not to forget to work on the business while working in the business. It is easy to get caught up in the day to day activities while remaining stagnant and strictly reactive.
 Although it is important to tend to immediate-term problems, make sure you create opportunities to be proactive as well. Network with other entrepreneurs, attend professional development events, stay up to date on trends and current events, and hold meetings with your team to pinpoint and begin initiatives that will advance your business. Taking these proactive actions will help you circumvent every-day problems in the long term and will keep you vitalized in the meantime.
Work On Your Business, Not In It
Sam Wilson, Virtalent
Try to work on your business in 2020, rather than in it. If you have the budget, start by delegating at least one weekly task from your to-do list and then use the time you've now clawed back to make strategic improvements to the business. That could be anything from improving your customer service processes to launching a new marketing initiative; freeing up more of your time to actually grow the business is vital if you want to be a successful business owner and not just a slave to an idea you once had in the pub!
Know Your Customers
Adam Smartschan, Altitude Marketing
The biggest piece of advice I'd give a small business is to truly know your customers. Too many companies focus first on themselves – what they want to say, how they want to be known, what they think. This kind of insular thinking is a recipe for disaster. Businesses exist to provide services and products to customers. The customers make the market and decide who thrives and who fails. They need to be understood, nurtured and constantly made to feel special. Put yourself in their shoes and check your ego at the door. A servant's heart goes a long way.
Create an Operational Plan
Anja Smith, Tradebiz Toolbox
The #1 piece of advice I would give small businesses in 2020 is to put an operational plan down on paper. Get the details of the day-to-day for your business out of your head. It doesn't have to be a big, complex document. A simple Q&A format is great. So many small business owners assume these things are common knowledge, when in fact they are unique and proprietary information. What time do you open and close? How should customers be greeted? How is a complaint handled? Equipping employees with easily-accessed information makes onboarding easier and helps maintain quality. Plus, it'll save your sanity.
Hone Your Difference
Donna Duncan, B-SeenOnTop
You swim in a sea of competition – one fish that looks like every other. Your prospects are impatient. They want to find what they're looking for quickly and easily. Why should they pick you? What makes you stand out? How does that benefit your customers? 
Too many small business owners don't put the time into honing their differences. Listen to your best prospects and customers. What do they say about you? Do they recommend you to friends, colleagues, and family? Why? Find the one thing that gets mentioned over and over again. Sharpen it. Broadcast it. Nurture it across your entire organization. It should be as much a part of your brand as your logo.
Avoid "Shiny Object Syndrome"
Merel Kriegsman, Business Mentor
"Do more of what works, and do it better" – that's my advice and here's why: there are so many flashy strategies out there. And it's easy to get a case of "shiny object syndrome", especially when you hang out on social media and get distracted by what other businesses are doing. I see it all the time in the women I mentor in business. They ask me, "should I create a membership site too?", "Go big with FB ads? It works for them!", "Do a complete rebrand?! I want to look fancy like [insert name]". And I always counsel them to first have a look at what's ALREADY bringing in actual money and amplify & refine those strategies (perhaps they have a strong referral network, or they're excellent at nurturing people in their FB community and getting them on sales calls), BEFORE they add something new to the mix. And that's what makes for easy, fast-growth without the need for upfront big risks.
Focus on Efficiency and Diversification
Andrea Travillian, Aspirify
For 2020 I would advise small business owners to focus on efficiency and diversification. As we are in the late stages of a long-running period of growth, we need to start cleaning up areas that we may have ignored. When things are going well, it is easier to let our operations be sloppy and lack of customer diversity not bother us. Yet in a downturn, it is exactly those areas that can keep your business going. So before we see a downturn, now is the time to step back and evaluate what may need to be fixed in the business. Take a look at operations, financials, and customers. Identify what could cause the most problems if revenues slowed, and start working on those.
Pay Attention to Compliance
Kimberly DeCarrera, DeCarrera Law
My advice for small businesses in 2020: stay on top of compliance issues! Businesses are subject to so many compliance requirements: tax and accounting, banking, IT and cybersecurity, marketing, workplace safety, human resources, customer relationships, and so much more. Find some trusted advisors that can help you stay on top of these compliance issues. Once you get behind or let compliance slip just a little bit, it can be very difficult and expensive to get back into compliance. I work with companies large and small, and the story repeats itself endlessly about companies that have failed to maintain proper business systems for compliance. It is way more expensive to find a cure than it is to prevent a problem.
Don't be Derailed by Setbacks
Lindsey McCoy, Plaine Products

My biggest piece of advice to a new business owner is to not let a setback derail your entire plan. I often direct our team to work towards progress, not perfection. An early prototype of our bottles was stainless steel instead of the aluminum bottles we now use.  Mere months before our launch, we realized that the bottles were rusting. We had to delay our launch, when we were so close, in order to find a replacement that could withstand the wet environment of the bathroom. This was such a setback for us that we could have just thrown in the towel then and there. Instead, we went back to the drawing board a bit because we had faith that our concept was a good one. Since we were trying to do something that no one else was really doing at the time, we've been patient with ourselves, understanding that everything is a learning opportunity. Nothing is necessarily permanent. Since changing our bottles and launching our company, we've changed our website, our labels and a lot of our process. There are always roadblocks along the way, but teamwork, creativity, and patience will get you through. It's a little easier when you stay flexible, knowing that there are many routes to the same goal.
Stay Motivated
Jason Burr,  RedZed Group
Staying motivated is incredibly important as a small business owner. If you surround yourself with exceptional partners or teammates, running a business suddenly becomes a tractable animal. When you find compatible personalities and people with optimal skill sets to achieve your goals with— the natural flow of inspiration and progress inherently becomes the foundation on which you operate. The road to successful entrepreneurship is always built with heavy lifting and you need a complementary team that believes in your business. It's much easier to maintain focus on the items of utmost importance such as revenue generation when you have a network that sparks one another in a way that ensures thriving momentum.
Collaborate with Other Business Leaders in Your Community
Callista Gould, Culture and Manners Institute

My #1 piece of advice to small businesses in 2020 is to join your local Chamber of Commerce.  Especially if you are the leader of your business, a chamber allows you to network with other small business leaders and share knowledge of financing, hiring practices, distribution and other business practices.  You also learn about what's going on in your community, from a political perspective, and how it might affect your business. About 10 years ago, I joined the Urbandale Chamber of Commerce, a five-star chamber in Urbandale, Iowa and they have done a lot to promote my business.  It has been a great experience.
Learn More
GoShare helps businesses meet the high-demands of their customer's by providing on-demand delivery services. Our virtual fleet provides last-mile delivery, reverse logistics support, and more. Leverage our network of thousands of local delivery pros as quickly as 30 minutes. Help create a great experience for your customers, including store-to-home white glove delivery. Learn more by clicking here.
Looking for more information about how small businesses and brick and mortar businesses can stay competitive, even in the face of retail giants? Check out these additional posts from GoShare.