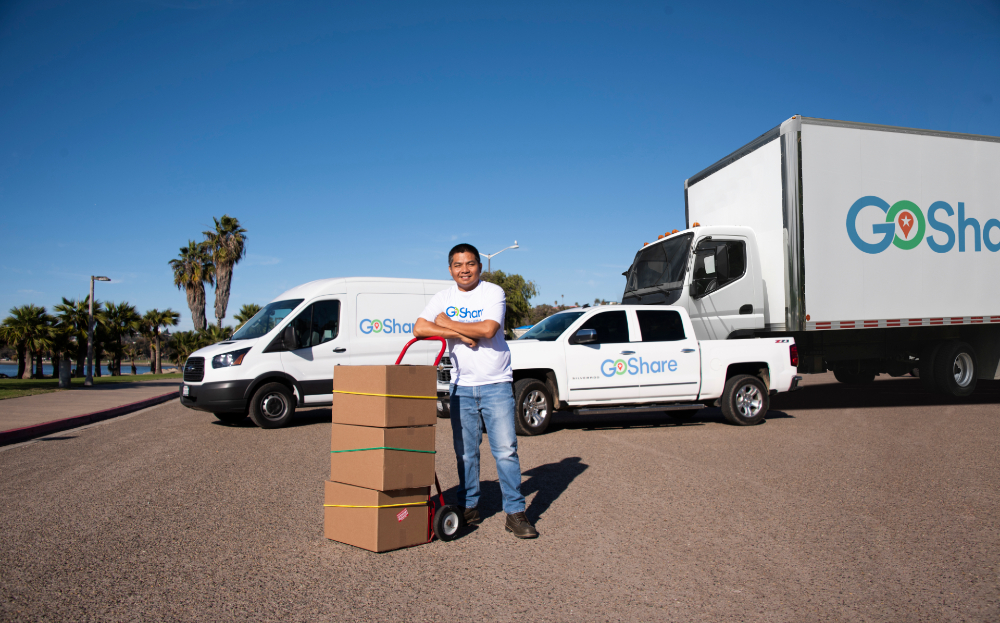 A Solution for Businesses to Achieve Same-Day Delivery
A Solution for Businesses to Achieve Same-Day Delivery
---
Customer demands are constantly evolving in this day and age as people seek instant gratification and access to the highest quality of goods and services. 
Since the advent of Amazon, It is commonplace for e-commerce stores and physical retailers to provide expedited delivery of their products. Technicians at construction supply companies now expect to have their broken parts replaced and sent to the jobsite in the hour. And, the rise of sharing economy apps like Uber and Lyft have changed the way people view on-demand services as the norm.
Consumerism and technological progression has created new standards for customer expectations. As a business owner, your goal is to find unique ways to meet these demands by delivering your product or service through fast and affordable means. For many small businesses, however, it's a challenging task to accomplish. The lack of capital and a small-scale supply chain hinders their ability to stay above their competition, resulting in stagnation or closure. 
Businesses have depended on a number of long-established shipping options for maintaining their supply chain. But, with new technology, there are more effective solutions to achieve same-day delivery for customers. 
The Downfall of Traditional Delivery Methods
Traditional delivery methods no longer compete with the Amazon's of the world. 
Relying on a traditional freight carrier means following strict quotas and deadlines for shipping. Additionally, you may find that middle-mile freight deliveries are inflexible due to set routes that carriers must take in order to accommodate other clients. 
On the other hand, running your own delivery fleet is time-consuming and expensive. If you own a start-up or small business, the capital required to develop and maintain a fleet of trucks and vans is hardly cost-efficient. 
Luckily, technology has made it easy for businesses to leverage their product or service with the support of new innovative resources. 
GoShare is Your Pocket-Sized Virtual Fleet
GoShare is an app that connects a local network of drivers who own pickup trucks, cargo vans, and box trucks to individuals and businesses that need help with moving and delivery on demand. With GoShare's virtual fleet, you can focus your efforts on more important aspects of your business while we handle the logistics and deliveries with ease. 
Booking a same-day delivery order through the GoShare app is fast and simple. Once your pickup and drop off info, cargo details, and vehicle type have been confirmed, you may place your order and expect a driver ready at your pickup location in as little as half an hour. Payment is handled online, so you never have to worry about keeping extra cash on hand. Our automated tracking system and push notifications allow you to stay up-to-date on your delivery order at all times.
GoShare offers businesses the flexibility to select a preferred vehicle type that matches the number and size of cargo. If you own a furniture store and one of your customers requests a large sectional couch delivery, our local fleet of large pickup trucks or cargo vans is a good fit. Or, your logistics company might require large shipments of pallets, in which case a box truck would be the better choice. When using GoShare, you will have the option to select one or two drivers with an array of equipment, ranging from appliance dollies to trailers. 
GoShare helps small and large businesses meet customer needs by offering same-day delivery on demand. Our comprehensive network of thousands of drivers near you means that on-demand help with a truck or van is readily accessible. But, you always have the option to schedule multiple orders in advance as well. 
GoShare's simple booking process and speedy, quality service as a delivery provider is combined into an easy-to-use app. Whether you need warehouse transportation help or last-mile delivery support for your customers, GoShare's virtual fleet is a perfect solution for achieving same-day delivery.
To learn more about how GoShare can help businesses with same-day deliveries on demand, visit GoShare.co/Business.
Additional Resources:
If you found this article helpful, check out these additional posts for more information about the logistics and last mile delivery industries.