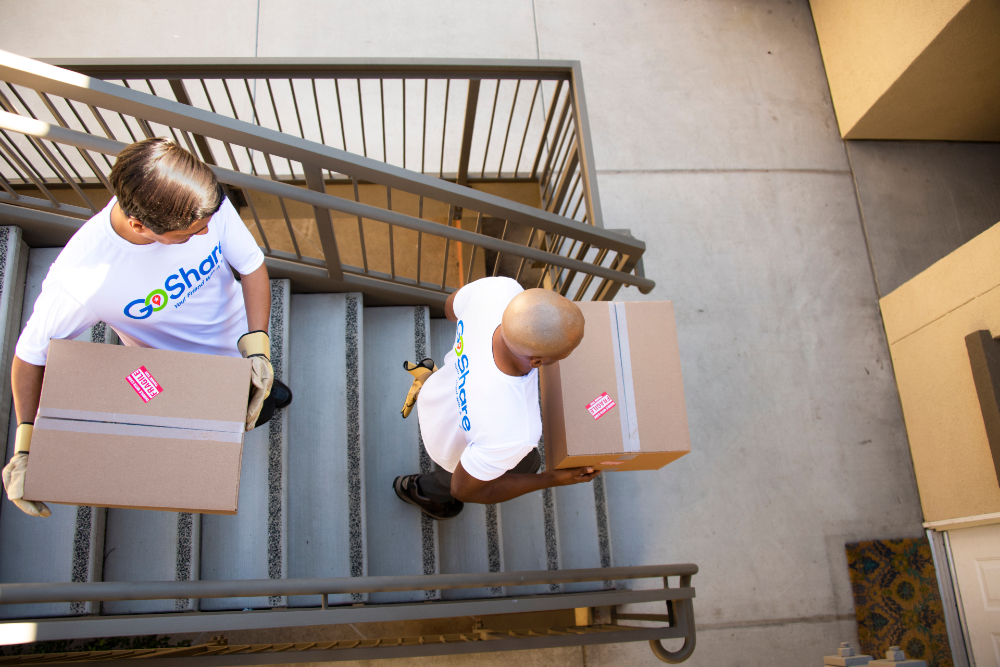 Green Moving: 8 Eco-Friendly Ways to Pack for a Move
Green Moving: 8 Eco-Friendly Ways to Pack for a Move
---
Packing for a move is a stressful endeavor, but you're not the only one who feels it. Using vast amounts of packing paper and material, accumulating waste, and driving long distances are all factors that negatively contribute to the degradation of our planet.
Luckily, there are ways to avoid the detrimental effects of traditional packing and make a positive difference in the world through green moving. We've created a helpful list of eco-friendly moving strategies that can be employed when you pack for a move. 
Go green and check out seven eco-friendly ways to pack for a move below.
Pack with Containers You Already Own
You will most likely need to use cardboard boxes for packing all your belongings, but it's a smart move to use containers you already own for packing as well. 
Look around your house for any storage bins, suitcases and duffel bags laying around and fill them up until they are completely full. In addition, you should keep an eye out for any items you own that can fit other items inside of them, such as jars, pots, and bowls. 
Another convenient place to store items is your furniture. Dresser drawers, bed chests, and cabinets are spacious to fit a multitude of items. By filling in every nook and cranny of your owned containers, you greatly cut down on the number of moving boxes that you will need.
Reuse Moving Boxes
You won't be able to avoid using moving boxes if you're planning for a big apartment move, but you can certainly lessen the number of purchased moving boxes. 
Ask friends and neighbors or search retailers nearby for spare boxes to pick up. Or, you can find people to donate free boxes through online resources such as Craigslist and Nextdoor. 
If you need a list of places that frequently give away free moving boxes, take a look at our article on Where to Get Free Moving Boxes.
Rent Green-Friendly Packing Material
Although free moving boxes save you money, it does require some time and effort to look for them. Instead, a great alternative is to rent reusable moving boxes and bins for packing.
Services such as Zippgo and RentAMovingBox allow you to rent green moving boxes made out of recycled plastic. These heavy-duty boxes come in various sizes, including specialized options like a wardrobe box. 
Get Creative with Packing Ideas
Safely packing your items is often done with toxic materials that are harmful to the environment, such as bubble wrap and packing peanuts. But, there are simple ways to work around this problem.
Everyday items in your home can be repurposed for eco-friendly packing. A few examples include newspapers, blankets, tablecloths, and old clothing, which can be used as padding to wrap around your items. Pillows and thick towels are ideal since they provide enough cushion and support to safely pack your items.
Use Environmentally-Friendly Packing Alternatives
You might deem it necessary to use bubble wrap and packing peanuts for your most fragile items. Luckily, there are numerous green moving substitutes to these harmful materials.
Both corrugated bubble wrap and biodegradable packing peanuts are eco-friendly packing materials that offer solid protection for your precious breakables. Corrugated bubble wrap is made up of 100 percent recycled cardboard and biodegradable packing peanuts are made from natural, nontoxic sources, such as wheat and corn starch. An added bonus is that biodegradable packing peanuts do not have electrostatic charge, which means they won't stick to your clothes.
Sell or Donate Before the Move
Before your big moving day, you should attempt to declutter your home by selling or donating items that you no longer need. Not only does this relieve your workload during the move, but it also has a positive impact on the world.
There are an assortment of items that can be sold or donated to people and businesses for reuse purposes, ranging from unwanted clothes and kitchenware to construction materials and old appliances. Excess clutter can be sold on websites like Craigslist and Facebook or donated to places like The Salvation Army and Goodwill.
Make as Few Trips as Possible During the Move
Automobiles are essential to a move, but they also emit an array of pollutants and negatively impact the environment. Through fuel efficiency, however, you can effectively reduce your carbon footprint. 
Once moving day arrives, you will want to reduce the number of trips you take between your old and new home. Strategize your arrangement and try to store as much as you can into your vehicle and your movers' vehicles. Your goal should be to move everything in just one trip.
Recycle After the Move
Once you're settled into your new home, it's important to finish green and recycle anything that is now unusable. 
Research your city's recycling program to find out what items are acceptable to recycle. If you need help, certain on-demand services like GoShare offer curbside pickup and hauling for your items to your local recycling center.
Additional Resources
If you found this article to be helpful, check out other posts for moving help and tips.