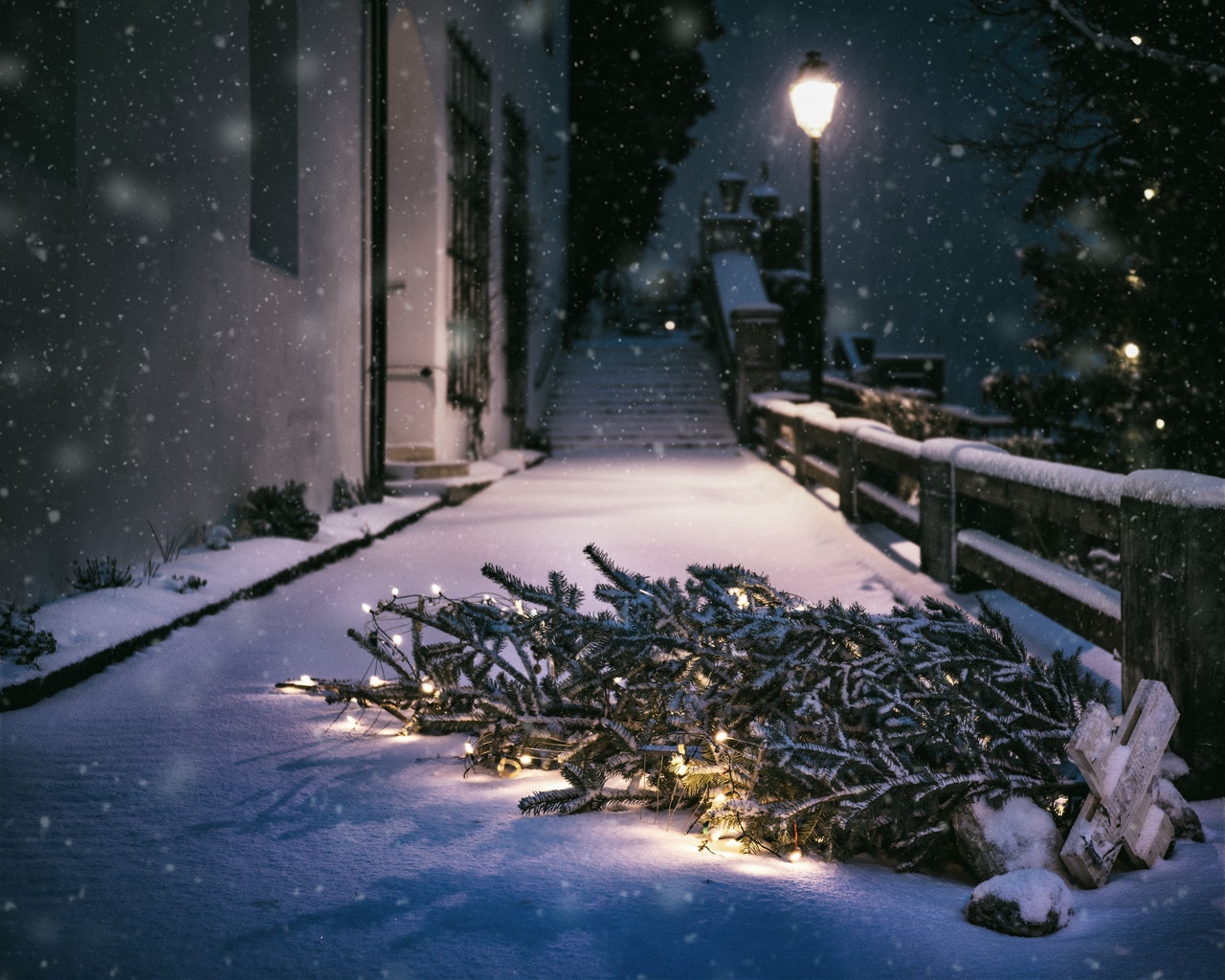 5 Ways to Recycle or Dispose of Your Christmas Tree
5 Ways to Recycle or Dispose of Your Christmas Tree
---
The snowman in your backyard is beginning to melt and wrapping paper clean up around the house has commenced, signaling the end of holiday festivities – it's now time to say farewell to your beloved Christmas tree until next year. You might be wondering, "How do I dispose of my Christmas tree?" 
If you're in need of a responsible method for Christmas tree recycling and disposal, there's a number of viable solutions to choose from. Take a look below at our five simple tips on how to dispose of your Christmas tree.
Drop It Off at a Community Recycling Center
A frequent choice is to use your local recycling center's drop-off service. Some cities hold a Christmas tree recycling program for a couple of weeks after Christmas day, allowing you to dispose of your tree at various drop-off locations. Keep in mind that artificial trees or flocked trees, along with their lights and decorations, should not be recycled. Call or check your community recycling center's website for further information on their programs and policies. 
Donate it to a Local Park or Reserve 
If you're in search of a Christmas tree disposal service that positively impacts the environment as well, consider donating your tree to a local nature park or forest reserve. Several protected areas collect trees as donations after the holidays, repurposing them in eco-friendly ways. Whether the trees are used for free mulch in natural areas or as fish attractors in aquatic ecosystems, you can have the satisfaction of helping both yourself and others when donating to a local park or reserve.
Find a Non-Profit Organization or Fire Station
Non-profit organizations and fire stations in certain areas accept Christmas trees for a limited time period after the holiday season, recycling the live Christmas trees or converting them into mulch. Their Christmas tree disposal service is free, which means that you just need to worry about delivering your tree to the drop-off location in a safe manner.
Put it Out for Curbside Pickup
If your city or trash services have a green waste pickup, it's possible to throw away your tree in your green bin for curbside pickup. For large trees, you may need to use a sturdy hand saw to cut the tree into smaller pieces so it will fit in your green waste container. Because green waste is often used for composting, please make sure that all ornaments and tinsel are removed from the tree. Flocked trees should not be put in the green waste containers. 
Repurpose It for Hobbies and Activities
If you want to get creative with getting rid of your Christmas tree, then it's possible to craft it into various home decors. If you cut the hydrated branches of the tree, then you can reconstruct them into a wreath that can be used as a household ornament. Or, reuse the tree for firewood and kindling in an outdoor fire pit. You could also turn the tree into mulch and spread it around your garden. 
Need Help Transporting Your Christmas Tree? There's a Convenient Solution!
If you don't have a reliable method for safely transporting and dropping off your Christmas tree, consider hiring a delivery professional on the GoShare app or website! When using GoShare, you can instantly connect with vetted, local delivery pros who will pick up and drop off your tree in less than an hour. 
Christmas tree disposal is easy with GoShare! Simply enter your pickup and drop off locations, as well as some item details. Choose between a pickup truck, cargo van, or box truck, depending on how many trees need to be dropped off. Once you approve the estimate, go ahead and place your order. You can track your delivery and pay in the app or online, no need to keep cash on hand.
Curbside collection of your Christmas tree is just a tap away! Download the GoShare app or use the website to get started now.
Additional Resources
If you found this article to be helpful, check out other posts for moving and delivery tips.