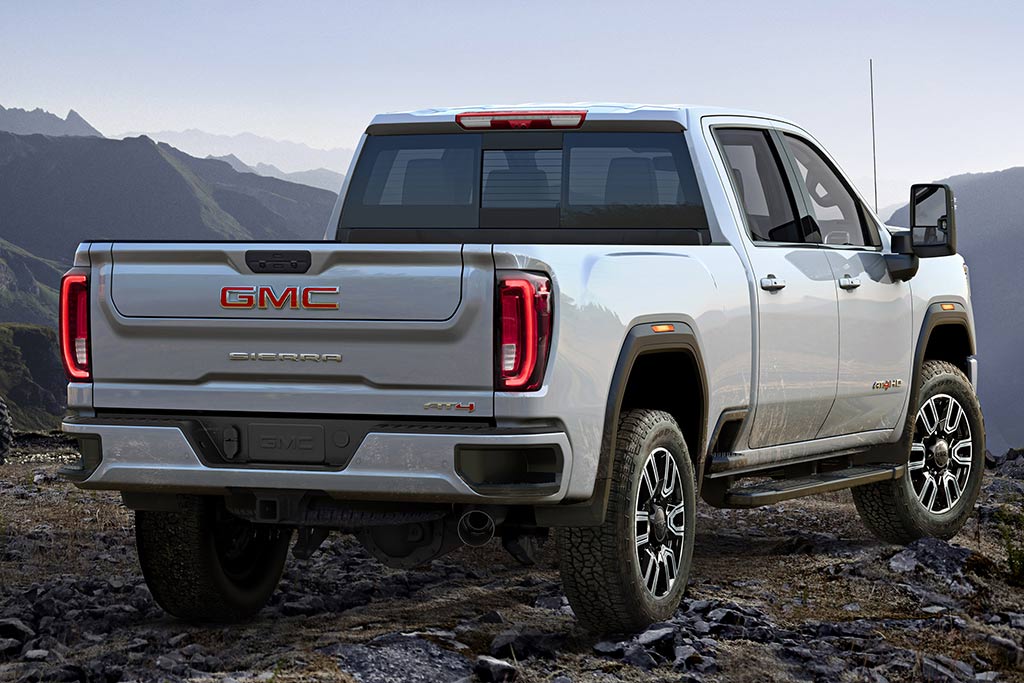 2019 and 2020 Chevrolet and GMC Truck Recall
2019 and 2020 Chevrolet and GMC Truck Recall
---
General Motors is recalling over 500,000 Chevrolet Silverado and GMC Sierra pickup trucks because of a faulty seatbelt design which can lead to carpet fires. Of the trucks included in the recall, it is estimated that the number with the defect is 1 percent. Vehicles with vinyl flooring are not included in this recall. 
This article provides information about the vehicles affected by the recall and what option vehicle owners have to pursue a fix and ensure the safety of their pickup trucks. 
What vehicles are affected by the General Motors truck recall?
The recall includes 2019 Chevrolet Silverados and GMC Sierra pickup trucks as well as the 2020 Silverado and GMC Sierra 2500 and 3500 heavy-duty pickup trucks.
Why is there a GM truck recall for the Silverado and Sierra?
A vehicle recall occurs when a manufacturer or the National Higher Traffic Safety Administration (NHTSA) determines that a model does not comply with federal safety standards. This may be because of a design flaw or a parts defect. 
This GM recall was initiated by a fault in the seat belt mechanism. A new, high-tech seat belt model can cause carpet fires if the pickup truck gets in a crash. The mechanism that allows the seat belt to tighten rapidly during a crash creates hot gases that could ignite vehicle carpets. 
According to GM: 
"There is a small opening in the pretensioner bracket that can allow gasses expelled from a pretensioner during deployment to come into contact with cotton material in the carpet floor. This opening was intended as a locator hole for assembly but was never utilized. It was not a part of the pretensioner system performance design.
"[…] Following a crash that causes the seatbelt pretensioners to deploy, smoke or a burning odor from the area at the base of the B-pillar may be noticeable before a fire propagates sufficiently to be visible."
What does this mean in everyday language? During a collision, your seatbelt pretensioner actually uses a small explosive charge to release a piston. This piston drives the rapid seat belt retraction. This keeps you firmly in place so that you are protected during the accident. 
The hot gas released from this explosion is leaking out of a small hold in the seat belt bracket. When this hot gas comes into contact with the fibers of the carpet, it can cause them to ignite. 
What is the timeline of the GM truck recall?
Two fires have been reported, with no crashes or injuries related to the issue. GM was first notified about a fire in July. The company opened a product investigation in September. GM decided to conduct a recall in November.
No vehicles manufactured after October 2019 should be affected by this recall, as assembly plants began installing seatbelts with additional features to avoid this issue.
What is the recall fix?
GM dealers will repair the seat belt by closing the opening so that exhaust gases from the system are not expelled onto the carpet. This will be done at no cost to owners. 
Repairs are estimated to start in December, though this date has not yet been confirmed. It is GM's policy to notify all customers with affected vehicles in writing within 60 days of the recall announcement. 
Silverado and Sierra owners should be on the lookout for a letter notifying them of the recall and their repair options. The recall letter should include a description of the defect, the risk or hazard posed, and how GM will take steps to fix the problem.
What if I think my vehicle was recalled, but I didn't get a letter?
If you worry your notification may have been misdirected, you may check your vehicle status online. Visit the National Highway Traffic Safety Administration's website, NHTSA.gov, and enter your vehicle identification number (VIN).
You may also check your vehicle model at the online GM Recall Center using your VIN. This page provides information for all GM recalls announced on or after April 20, 1999. 
If your vehicle does not appear on the NHTSA or GM Recall Center sites, check back at a future date. Vehicles involved in recent recalls may be added over time. 
How do I find my VIN?
A vehicle identification number (VIN) is composed of 17 characters (digits and capital letters) that act as a unique identifier for the vehicle. Every vehicle has a unique VIN that can be used to identify the vehicle in the case of a recall. 
Your VIN can be found by looking at the dashboard on the driver's side of the vehicle. Stand outside the vehicle and look through the windshield to see it on the dash. This VIN can also be found on your vehicle's title document. 
Additional Resources
Did you find this article helpful? Check out our other posts for helpful tutorials and information.