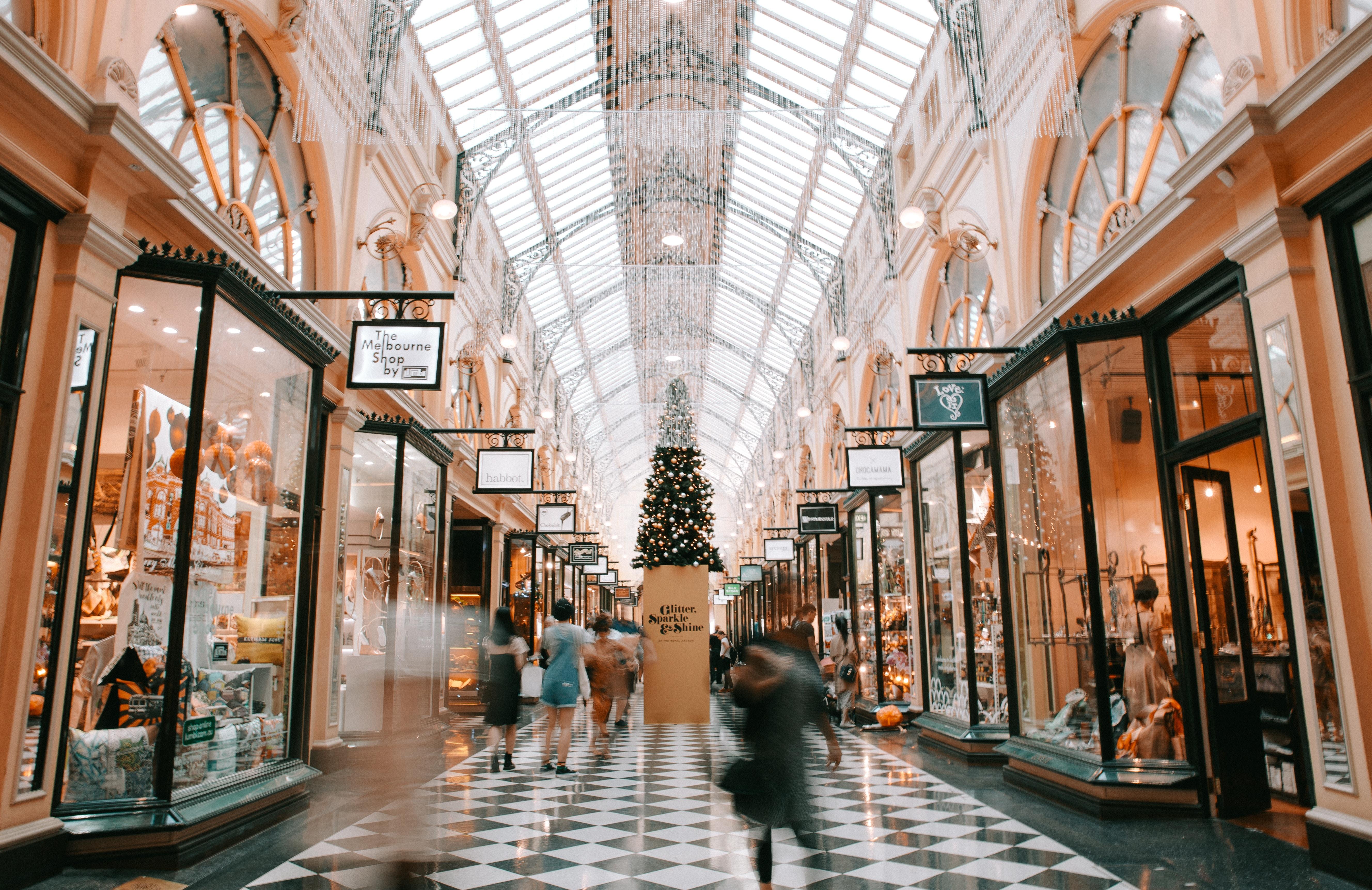 2018 Black Friday Delivery
2018 Black Friday Delivery
---
Looking to score a great deal this Black Friday, but not sure how you are going to get it home? Don't worry. You've got a friend with a truck.™
GoShare can pick up and deliver from any retail location in our service areas. In fact, we are so reliable, fast, and affordable that we are the preferred delivery partner of many major retailers including Costco, Pier 1, HomeGoods, Living Spaces, and more. Our pros are background checked, insured, and can arrive in under an hour. Simply place an order on our site or easy to use app. Track the progress of your project and pay in the app.
Don't let another shopper snatch the last big screen TV while you are pondering how to take it home. Download the GoShare app now and be ready for all your great shopping scores.
While you are out shopping, don't forget to check out some of these incredible deals.
Big Screen TVs


Black Friday is the perfect time to pick up a new television at a discount. If you've been itching to update to a 4K display or smart TV, there is no better time to pick up a bargain. Our top choice? Costco's 55″ Vizio Class 4K Ultra HD LED LCD TV for just $449.99. What sets this deal apart? In addition to a great price for a quality television, this deal also includes Costco's concierge services technical support.
Furniture


Black Friday is also a great time to score discounts on furniture. Get a new dining room set in time for December holiday dinners. Pick up a new bedroom set for the guest room before your mother-in-law drops into town. Or, upgrade your couch if your old one is beginning to look a little frayed. GoShare specializes in delivery large, bulk items such as dining room tables, bedroom sets, couches, chairs, tables and more. These items are too large for passenger vehicles and can't be safely strapped to the top. Not only will GoShare's furniture movers help deliver these items, but they will load and unload them as well. Just tell them which room you want your new china cabinet in and let our pros do the heavy lifting.
Our top picks for furniture deals? We love this unique indoor papasan from Pier 1, discounted from $149.99 to $99.99 for the shopping holiday. Or, check out the furniture deals from Living Spaces, including the Marco Chest of Drawers for just $250 and the Dakota 6-Piece Dining Set for just $350.
Don't strap a brand new mattress to the roof of your passenger vehicle. It's not very safe, and you risk damaging your new investment. If you are heading to BJ's Wholesale this year to check out their deep discounts on mattresses (up to $400 off!), download the GoShare app first. Choose from a selection of large vehicles, including extended-bed pickup trucks, cargo vans, and box trucks, that can get your Queen, King, or California King mattresses home safely. The Delivery Pros will even carry it to your bedroom for you.
Appliances


Many retailers offer delivery for appliances, but often make you wait days or even weeks for the trucks to arrive. Worse, they'll leave you with a long delivery window. That means you are stuck at home for four hours or more, waiting for the truck to show up. Let GoShare bring your appliances home. You choose the pickup time and track the delivery pro's progress in your app. Get your new dishwasher today… maybe in time to help with all those Thanksgiving dishes! For a great deal on dishwasher's check of Fry's Electronics. You can get $200 off this Whirlpool Stainless Steel Dishwasher, only on Black Friday.
Fitness Equipment


Ready to get an early start on your New Year's fitness goals? Or maybe you just need to walk off some of the Thanksgiving feast from yesterday. Either way, Black Friday is a great day to pick up deals on fitness equipment, including large items like treadmills, ellipticals, stationary bikes, and more. These bulky items fit neatly in the back of GoShare Pro pickup trucks. Let our pros bring them home the same day, so you can get a few miles in before bedtime. Looking for a deal? Save over half off of list price on this ProForm PFTL10916 905 CST Treadmill at Sears.
Whatever deal you score on this day of deals, GoShare's Delivery Pros are standing by to help you get it home. Happy Shopping!